06 Feb 2023
McLaren returns to profit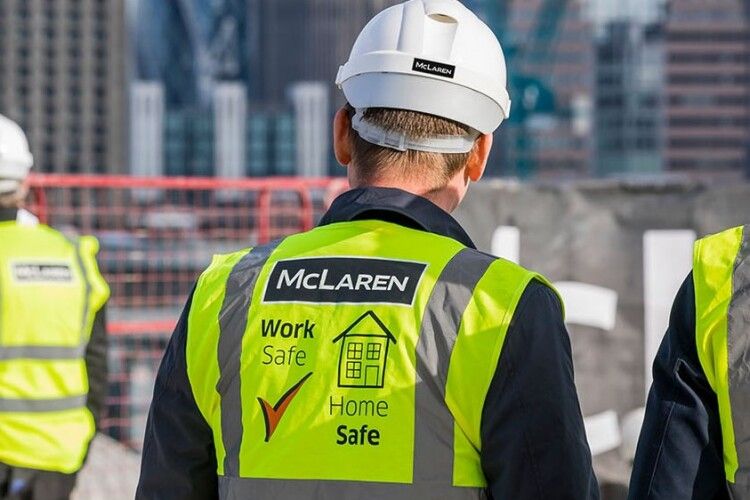 McLaren Construction Group has posted financial results showing strong growth and a return to profit.
During the year to 31st July 2022 McLaren Construction Group increased turnover by 39% to £752m (2021: £541m) and made a pre-tax profit of £2.0m, compared to a £12.4m pre-tax loss the previous year.
The growth is set to continue, with McLaren forecasting turnover of £878m in the current year, which represents a further 17% increase. An increasing proportion of McLaren Construction's turnover in 2024 is projected to come from re-cladding, education and healthcare projects, mainly for the public sector, alongside increased activity in core sectors such as data centres, residential, industrial/logistics and commercial.
McLaren had 61 projects on site across the UK and the United Arab Ermirates in the year to July 2022, in a mix of new-build, refurbishment and fitout projects. As pressure for decarbonisation drives a move to more repurposing and retrofit, McLaren is taking more complex heavy refurbishment work, it says.
Three new framework awards during the year – Homes England, DfE construction framework and Notting Hill Genesis development contractors framework – increased the company's framework total to 20.
Restructuring of business systems, processes, communications and working practices has been led by Paul Heather, who joined McLaren in March 2022 in the new role of group managing director. He said: "Our 2022 results show a company with the right strategies and investment in place. We were fully equipped for new sectors and technical challenges, confidently managing supply chain risks and ready to take advantage of opportunities in the market.
"Decarbonisation remains one of the biggest long term opportunities and some bold decisions to take heavy refurbishment projects means we now have market leading experience and expertise."
Owner and chairman Kevin Taylor said: "McLaren's recent appointment on the £200m ExCeL expansion is a step change in scale and shows the direction this company is taking. The McLaren team has achieved this steady growth together and can be proud of the market's confidence in our capabilities.
"Our growing team has been agile in applying their skills and experience to a much more diverse range of opportunities, guided by the skills of our existing colleagues and the experts we've brought into the business."
Co-founder and executive director Phil Pringle added: "Our continued focus upon repeat custom, and customer relationships, combined with strong supply chain connections and engagement with the communities within which we work is a key element of our strategic plan."
Article Source: Construction Index
---
The UK's leading construction show returns to Olympia London's Grand Hall on November 15th & 16th!
London Build offers thousands of unique experiences over the two days with 500+ incredible speakers across 8 stages, 350+ exhibitors, Meet the Buyers, live product demos, networking parties, entertainment, live music, the UK's biggest Festival of Construction and endless networking opportunities with leading architects, developers, housebuilders, contractors, government and more.