23 Aug 2019
Mirrors, metallics and more: 11 ways to add style into your home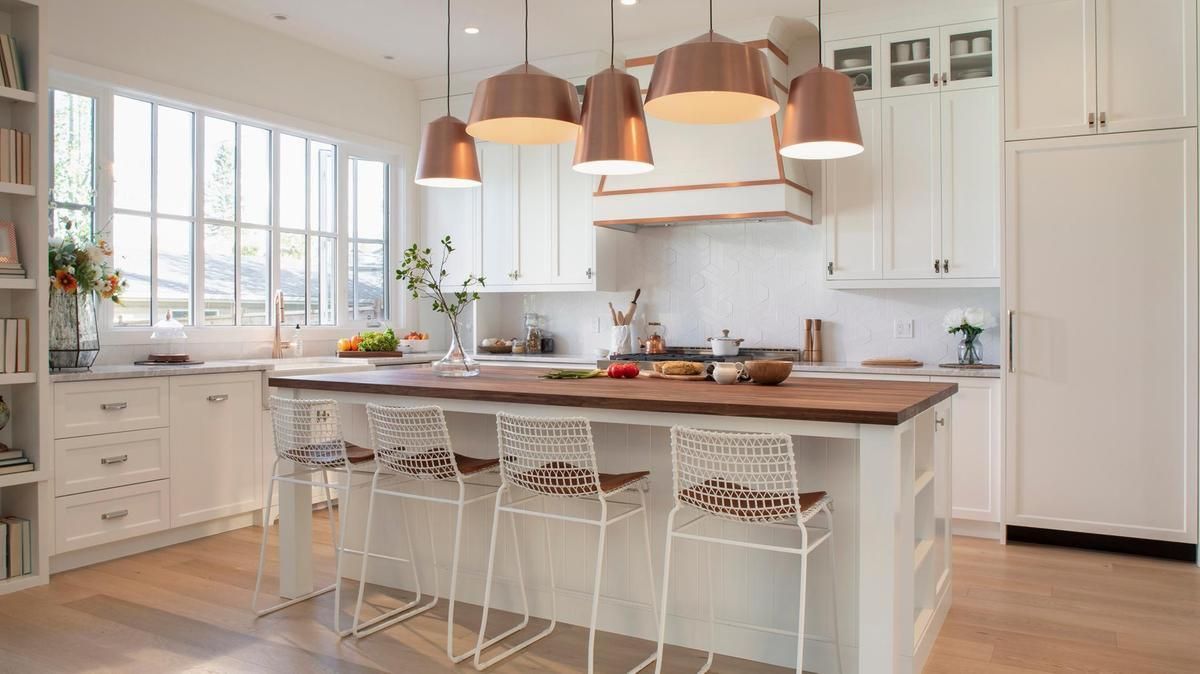 If you're looking for the hottest style, trend'and design philosophy advice out there, you can't do better than to ask the professionals for their advice. Not only do they have their eyes constantly peeled for the latest fashions, but they also know how to apply them in real homes, how to maximise budgets, forge talking points, create the illusion of space and so much more.
That's why we've asked four'interior designers in the UAE to share their top tips on everything from what's hot right now to how to inject style into a rented apartment.
Theme with caution
Introducing a theme'to an interior can risk being perceived as 'far too faux', says Paul Bishop of Bishop Design, a renowned 15-year-old'interior design practice'in Dubai. 'So my tip is to introduce subtle hints of a theme through colours and patterns within surface, furniture and materials that reflect culture, heritage and demographics,' he advises.
Neutrals'spell luxe
'A clean palette with only a subtle print and clean lines will elevate the look of your living room, dining room or even bedroom,' says Tanya Ivin Karam, an interior designer'in Dubai whose popular YouTube channel, Interior TakeOver, features videos of room makeovers she's'carried out for'clients.
'My top three neutrals for the warmer temperatures we experience in the UAE would be an off-white, light grey plus a soft beige/taupe, combined in whichever way you feel is right. If your sofa is white, for example, try to look for some fresh linen pillows in the other neutral tones or, for a dramatic feel, make one of the two pillows velvet.'
Brush up on your metallics
Ivin Karam says the'past couple of years have been all about shiny golds, silvers and even rose gold. These pop up on armchair frames, coffee tables and lighting fixtures, she'says. 'Moving forward, if you're looking to purchase a new item, try to aim for any metals in a brushed finish, giving a more understated look with an elegant feel. My favourite brushed metal at the moment would have to be a light brushed gold ...'and it looks great with light grey.'
Embrace paint power
'Get rid of the 'Dubai Beige',' says interior designer Jess Sawyer of the most common wall paint colour here. 'It's never going to work with any of your furniture.' Sawyer, who lived in Australia and the UK before arriving in the UAE, is influenced by a range of cultures and spaces. 'Choose a neutral base and add your favourite pops of colour. It's the biggest impact you can make to a space for the smallest investment. Don't be afraid to experiment with colours.'
Accessorise with plants
Sawyer'launched her company, Jess Sawyer Interior Design,'last year and has been working with both domestic and commercial clients since then. In this time, injecting a touch of nature into her interiors has been a priority. 'Bring the garden indoors by adding plants to your living spaces,' she'says. 'Plants are an inexpensive means'of accessorising your space and will add colour and texture. They are a great way to fill dead spaces and soften angular lines of furniture. Check out Warsan Plants'and Flowers Nursery in Dubai for a great range of plants and pots.'
Add an extra room outside
'We spend so much time in the winter months in Dubai outside, so take advantage of it and create a comfortable outdoor room where you can relax,' says Sawyer.
She believes you don't need to spend much to make a massive impact. 'Invest in durable, comfortable seating, an outdoor rug and coffee table and surround yourself with lush greenery. In the winter months you will live in this 'room',' she adds.
Thrifty can be a talking point
Katherine Wightman, of'Katherine Clare Interiors in Abu Dhabi, originally set up her practice in London. One of her best tips is one that will help anyone who is on a budget. 'I'm a big believer in thrifting or 'skip surfing' to find unique pieces that can become serious conversation starters,' she says. 'Yes, it takes more time to find these one-of-a-kind pieces, but they bring such a great element and interest into an otherwise ordinary space and add a unique element to your home.
'With a transient community in the UAE there's often something of interest for sale second-hand on the internet. In this environmentally aware time, upcycling and repurposing old furniture is more fashionable than 'cheap fast-furniture'.'
Shop around to add interest
Wightman says she enjoys helping her clients create individual looks by sourcing items from local designers and having them made bespoke in nearby factories.
'Don't shop for everything for your home in one place,' she'advises. 'Mix up your look with different ideas, giving your home depth and individuality. We're very lucky in the UAE, as there are so many local artisans and tradesmen that we, as designers, have a wealth of choice for designing and custom-making furniture, injecting that desirable bespoke element into our spaces.'
Make space for mirrors
'If you want to make a space feel bigger and more cohesive in one fell swoop, anchor it with a large mirror,' says Wightman, who has been'keen on interior design since'childhood. 'Since the mirror reflects the room around it, it will give the illusion of depth and light to any space.'
Take a (lower) seat
Wightman is no stranger to having guests round'and'she's come up with a few nifty tricks to add extra seating to her space. 'Sofas and chairs aren't the only way to add seating to your living room,' she says. 'There's a less expensive and cosier option'' add some floor cushions or small poufs to open up the ways and places that you can sit and relax.'
Terrazzo is here to stay'
Karen Pizzarra of Design K in Dubai is not only an interior designer, she is also'an artist, photographer and qualified engineer. And she is firmly focused on the terrazzo trend right now. 'It'started'last year and it is showing no sign of going away any time soon,' she says. 'And no wonder ' it's a material that feels modern, traditional and endlessly timeless all at once.'
Terrazzo originated in Venice as a low-cost'material for floors and walls. Today it can consist of marble, quartz, granite, recycled glass and metal aggregates, mixed with cement or epoxy and polished for a seamless surface, Pizzarra explains. 'Terrazzo offers unlimited flexibility in terms of design and colour to create stunning designs,' she says. 'It's a designer's dream. The chips can be small or large, creating different looks. It is easy to maintain, durable and long-lasting.'
So how do you use it in your home? 'The perfect way to incorporate terrazzo into your home without overdoing it is by adding it as accents in various ways, using subtle colours. You can use accessories'such as clocks, trays, wall hooks and more in terrazzo print.'
Source: The National'
---
London Build is the leading building & construction show for London and the UK. Gain access to 350+ exhibitors, 500+ speakers and connect with 25,000+ registered visitors. If you are interested in speaking, exhibiting or becoming an official event partner for the 2019 show, simply submit your interest and a member of the team will be in touch.