22 Oct 2019
Most expensive pavement: three strips of tarmac in south London to be auctioned for record-breaking sum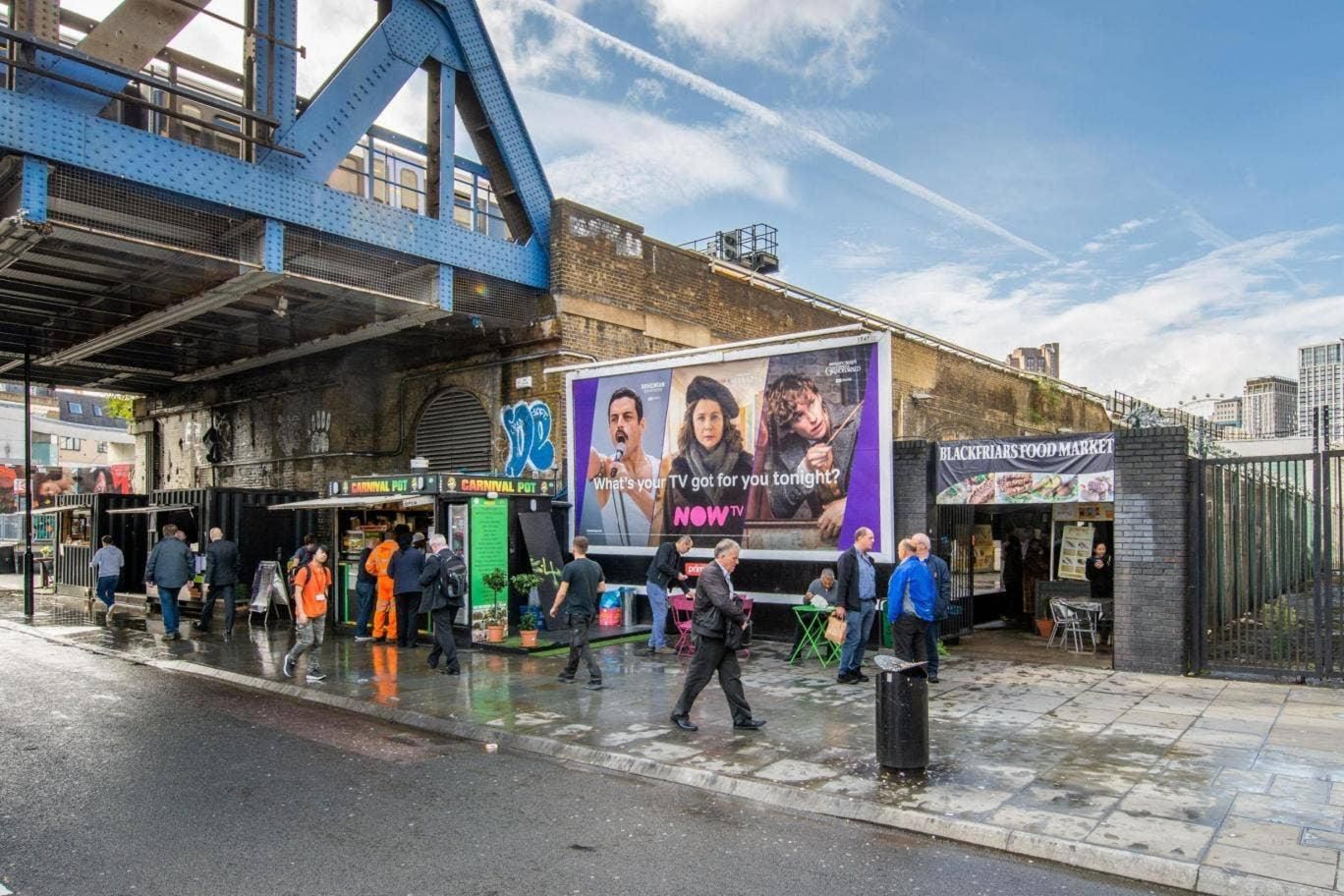 You might expect London's most expensive pavements to be in Mayfair, Knightsbridge or Belgravia.
But three modest strips of tarmac under a scruffy railway bridge in south'London'are poised to create a record this week when they come up for auction with a guide price of '200,000.
The owner of the land close to'Southwark'Underground station is entitled to collect rent totalling '94,740 from traders in three food and drink kiosks and the Blackfriars Food Market. The rent rises to '104,214 next year.
The current landlord pays '7,000-a-year rent to the freeholder, the Arch Company, which bought a huge portfolio of railway arches and other land from Network Rail last year for '1.5 billion.
Record breaking price:'three strips of land near Southwark station with a guide price of '200,000
A rent review that would have lifted the annual payment to '46,000 is currently in dispute, making the strips of land hard to value, according to George Walker of auctioneer Allsop, which is handling Wednesday's sale.
Mr Walker said it was a rare opportunity for an investor to generate incomes from London's supposedly 'paved with gold' streets.
He said: 'I've sold '8 billion of assets in my 23-year career here. Have I sold anything like this? I think it's very unlikely that I have.'
The strips of land are on 17-year leases with no scope for extending them when they expire. They are currently owned by a Croydon-based'property'company.
Mr Walker said there had already been interest from 58 potential buyers, creating 'an auctioneer's dream'.
The auction will be held at the Berkeley hotel in Knightsbridge.
Plans for the sale show the west side of the land directly under the railway arch
'
Source: Homes & Property'
---
London Build is the leading building & construction show for London and the UK. Gain access to 350+ exhibitors, 500+ speakers and connect with 25,000+ registered visitors. If you are interested in speaking, exhibiting or becoming an official event partner for the 2019 show, simply submit your interest and a member of the team will be in touch.'