01 Nov 2019
Movember at London Build 2019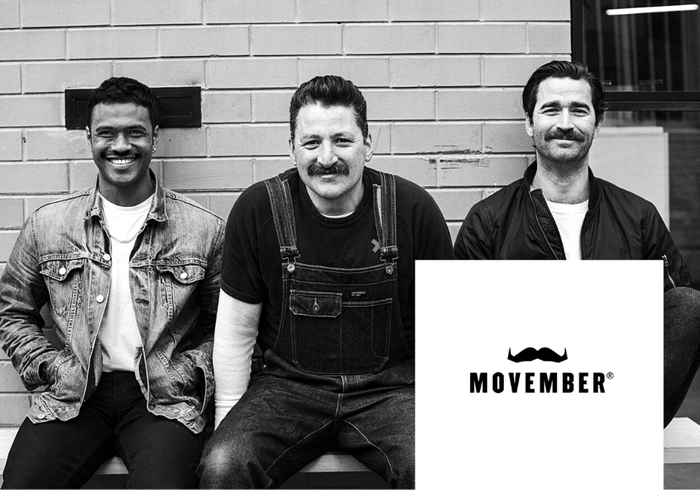 Movember at London Build
We're counting down the days until London Build 2019, the leading construction and design show for the UK.
Now in its fifth year, London Build 2019 continues to have an important focus on mental health and well-being. To that end, we're proud to support Movember at this year's show as our official charity partner.
About Movember
Movember's vision is to have an everlasting impact on mental health, and it is the only charity tackling men's health on a global scale. Raising funds year-round, Movember has been delivering innovative, breakthrough research and support programmes that enable men to live happier, healthier and longer lives, since 2003.
Movember confronts some of the biggest health issues facing men: prostate cancer, testicular cancer, mental health, and suicide.
Panel discussion and networking event
Join us at 1.30pm on 27th November for a Movember panel discussion around health and well-being in the construction industry, followed by a networking event in the Built Environment Networking Hub until 3pm.
Joining the conversation will be:
' Steve Hails, Director of Health, Safety and Wellbeing, Tideway
' Alasdair Reisner, Chief Executive, Civil Engineering Contractors Association (CECA)
' Kerrie Smith, Senior Health and Wellbeing Manager, Mace
Record breaking fundraising
Men in construction can be particularly susceptible to poor mental and physical health. We're hoping that this partnership will help to raise much-needed funds and awareness for an important cause.
How are we doing it? By attempting a world record!
We're challenging London Build attendees to grow their mo to support and raise funds for Movember to raise funds for men's health! Anyone who attends the show with a moustache will get free drinks at the Mo' Bar.
You can get involved by starting your own fundraising page (and growing your own Moustache!), or by donating to our fundraiser. Head over to monetwork.co/londonbuild, and remember ' whatever you grow will save a bro.
The Mo' Bar at London Build
To encourage our guests to get involved, we're extremely excited to be presenting our first Movember pop-up bar at Olympia London during the event. Not only will this be the world's number one moustache themed bar, featuring live music and entertainment, but anyone who shows up with a Movember moustache will be thanked for supporting Movember with free drinks!
About London Build
London's leading construction and design show is back for 2019 and this time it is bigger and better than ever before. Spanning across two floors, London Build is more than just an exhibition. Not just your average construction show, the event is jam packed with content, networking and entertainment.
London Build believes that doing business should be fun, and includes within the event the Festival of Construction. Featuring comedy acts, entertainment, live music, celebrity guests, a beer festival, prize giveaways and even a darts competition, the Festival of Construction promises to be the biggest festival in construction, offering you the chance to rub shoulders with big industry names and celebrity guests, whilst indulging in London's finest food, drinks and live entertainment.
'
Written by: Costello Palmer
---
Register for your free ticket today at www.londonbuildexpo.com