13 Apr 2018
NETWORK RAIL CALLS FOR INPUT ON HOW TO KEEP PROJECTS ON TRACK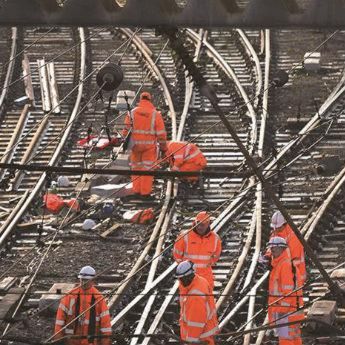 Rail authority asks suppliers and contractors for input on its 'standards'
Network Rail is asking contractors, suppliers and stakeholders for input on the way the railway and improvement projects are run.
The rail authority is asking for feedback on its standards ' the detailed requirements that dictate the way it runs both the rail network and improvement projects.
Suppliers and other stakeholders will also be asked to proactively suggest better ways of maintaining and enhancing the railway via Network Rail's new standards challenge process.
Proposed changes are meant to encourage greater innovation, cost efficiency and third party funding into the rail network, while maintaining safety.
Parties are being asked to submit a standards challenge application when they consider a standard to be incorrect, not enable the application of best practice, or drive increased cost without comparable benefit.
Network Rail has said it will review all challenges it receives and conduct a 'rigorous' impact assessment across areas such as safety, performance, environment and compatibility to make sure the capabilities are not compromised.
The company said the move is part of a wider agenda to transform Network Rail to a public sector organisation that behaves like a private sector business, with 400 of the group's most critical standards already updated throughout the past 18 months.
Network Rail said it hoped these initial steps illustrate its commitment to becoming more customer-focused, more competitive and more attractive commercially to investors.
Following the launch of the process, incentives are set to be introduced to encourage challenges.
These include corporate recognition of successful applications, assessing contract performance in relation to standards innovation or in certain scenarios sharing a proportion of savings realised following a successful challenge on a project.