16 May 2019
New York's glass skyscraper ban is not all bad news for the industry | British Glass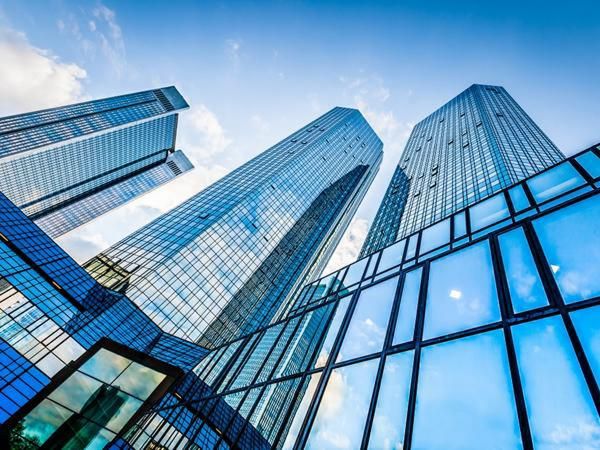 But one story from our neighbours across the pond may have passed many people by.
During a press conference on Earth Day (Monday 22 April) announcing his Green New Deal, the Mayor of New York City Bill de Blasio announced'a ban on traditional glass and steel skyscrapers.
Introducing the new measures as part of an effort to reduce the city's greenhouse emissions by 30% in 2024, rising to 40% by 2030, Mayor de Blasio said: 'We have until 2030 to change things fundamentally or our lives won't be the same.
'Our buildings must be part of the solution not part of the problem. For the first time on Earth, a major city says 'no more'.
However, while the news might sound bad for glass, this is actually not the case.
De Blasio's plans aren't to issue a sweeping ban on all glass skyscrapers in New York; instead the Mayor is cracking down on inefficient buildings, which produce nearly'70% of the city's greenhouse gas emissions, by implementing building regulation changes.
These changes would ensure the most efficient glazing, such as energy efficient triple glazing, is used as opposed to low efficient glazing that would meet the current building regulations.
As well as this, the new measures work alongside a new set of American Government Bills that were passed earlier in the month responding to targets that were set out in the Paris Climate Agreement.
This Climate Mobilisation Act means that existing buildings over 25,000 square feet, of which there are 50,000 in New York, would need to be retrofitted with new windows, insulation and other utilities to meet the new, stricter carbon emissions guidelines.
These buildings only make'up 2% of total buildings in the city but they account for half of all the buildings emissions, so if de Blasio's changes are indeed implemented, the Big Apple may well see a decrease in carbon emissions.
The proposals will also reportedly affect the President of the United States, with the Trump Organization'facing millions of dollars' worth of fines'if buildings bearing the President's name don't adhere to the new regulations.
Although this is happening over in America, there are some things we can take from Bill de Blasio's efforts in the UK.
While it is significantly less than the contribution of buildings in New York, across the UK emissions from buildings accounted for nearly 19% of the total greenhouse gas emissions in 2017, according to the'Committee on Climate Change's 2018 progress report'to government.
As well as this,'a recent report from the same committee on UK housingrecommended triple glazed windows in newly constructed buildings and suggested that the UK would not meet its climate change targets without the elimination of greenhouse gases from buildings.
However, these reports haven't seen changes implemented as a result of their recommendations.
If similar regulations were introduced in the UK, then this could pave the way for more efficient glazing to be more widely used which would in turn reduce the amount of carbon emissions produced in this country.
Despite efficient glazing not being the only measure that could tackle the greenhouse gases emitted by buildings, addressing this area in a way demonstrated by Mayor de Blasio in New York can only be a good start.
However, if we are to refurbish buildings in the way the Climate Mobilisation Act proposes, then we need to ensure any construction that takes place adopts circular economy principles at heart.
By ensuring glass doesn't end up in landfill and remains in a circular economy, we would then be able to make the most of this opportunity to be as environmentally efficient as possible.
At British Glass we will always promote the recycling of glass, whether it is bottles and jars or flat glass from the construction industry alongside the FISSAC project, which is a European project that looks at improving the circular economy of flat glass from the construction sector.
But a change in building regulations alone would not be enough.
We would need to ensure that the best practices surrounding waste in the construction industry are implemented to guarantee as much flat glass as possible is recycled.
Only then will we truly see the benefits and reduce the carbon emissions created by our buildings both here in the UK and in the US.
'
SOURCE: Glass on Web
---
London Build is the leading building & construction show for London and the UK. Gain access to 350+ exhibitors, 500+ speakers and connect with 25,000+ registered visitors.'If you are interested in speaking, exhibiting or becoming an official event partner for the 2019 show, simply submit your interest and a member of the team will be in touch.'