07 Jul 2022
NZB to Deliver Net Zero-Carbon Energy School in Rugeley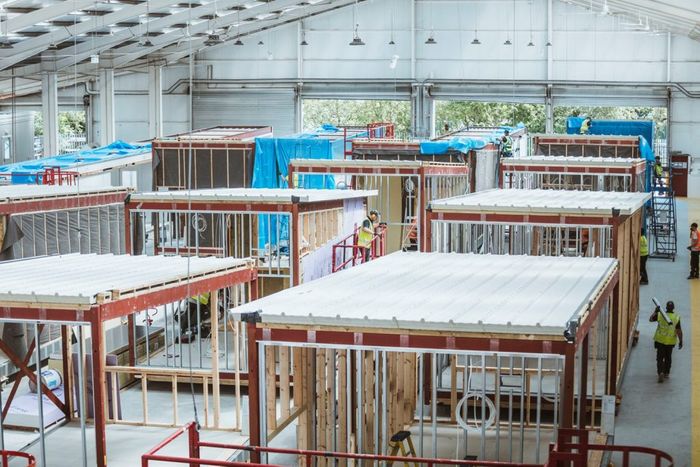 Net Zero Buildings'(NZB) is set to start on site with a next-generation net zero-carbon energy school in Rugeley, refurbishing swimming facilities, adding classrooms and prioritising sustainability.
The Hart School is part of the growing Creative Education Trust and teaches pupils aged 11-18. Its new 4,111 sq. ft. net zero-carbon energy school building will provide five new classrooms, boosting capacity and allowing it to welcome more pupils. The project will also see the'refurbishment of the school's swimming facilities.
The new building is designed to generate more electricity than it uses, slashing operational costs
Key features will include solar panels, mechanical ventilation heat recovery units, air tightness detailing and fully electric fuel sources, plus sensor-controlled low-energy lighting and plenty of windows to maximise natural light.
The school will also be built off site in the factory, allowing the project be completed around six months faster than the equivalent built using traditional methods of construction. It also helps to keep disruption on site to a minimum. The super-insulated'timber-faced panels'not only allow for rapid assembly but are extremely airtight which ensures that there will only ever be minimal heat loss.
Creating a'positive impact'on the world and future generations through net-zero
Dan Allison, divisional director at Net Zero Buildings, said: 'This is a next-generation school building designed to achieve net zero carbon in operation ' it will incorporate a host of smart features and clever technology including efficient lighting and heating control to limit energy wastage.
'The new Hart School building is designed for a net zero carbon future, using renewable resources to generate more electricity than it consumes and distributing the excess power it generates to the existing school buildings.
'Similar buildings we have developed have achieved an EPC rating of A +. We're very proud of the role we play in helping to ensure that new buildings are sustainable, leaving a positive legacy for future generations, and Hart School is no exception.'
Net Zero Buildings is part of the Premier Modular Group, creating sustainable net zero environments that have a positive impact on the world and future generations, challenging its own carbon impact and that of its clients.
Net Zero Buildings provides ongoing support once a project is complete, with long-term advice and insight ensuring that its buildings continue to be operated and managed as efficiently as possible.
The project is expected to complete in August 2022.
Source: PBC Today'