17 Sep 2021
One Year On, HS2 Celebrates 20,000 Jobs Landmark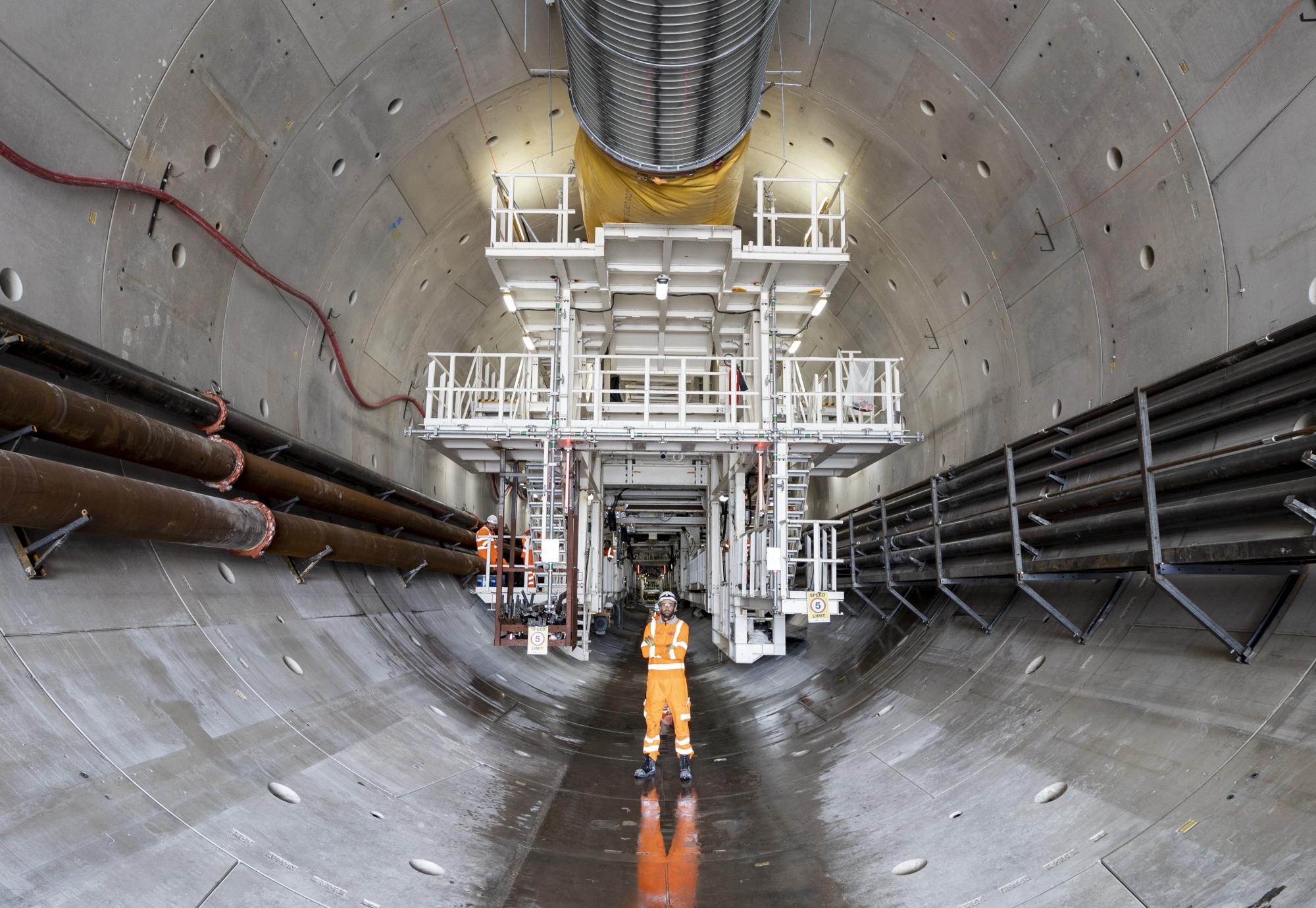 Over 20,000 people are now working on the HS2 project, it was announced today by the company.
The declaration marks one year since the Prime Minister announced the formal start of construction on Phase One from London to the West Midlands.'The latest release in employment figures show the critical role that HS2 is playing in the UK's economic recovery.
Through providing work for tens of thousands of people, HS2 aims to help the country 'build back better' as we recover from the pandemic, as part of the government's 'Plan for Jobs.'
Although Covid-19 put the world on hold, construction work continued throughout the pandemic, and companies from all over the country are now forming part of HS2's ever growing supply chain.
Contracts have already been awarded to over 2,000 businesses, 97% being UK based.'On top of this, a further '25bn worth of opportunities are set to enter the wider supply chain over the coming years.
Mark Thurston, Chief Executive of HS2 Ltd, said 'we're enormously proud of the progress we've made on HS2 since the Prime Minister gave us the go-ahead last year, and despite the challenges of the pandemic.' The Chief Executive continued, 'we've already launched our first two tunnelling machines, with more to launch in the coming months, and construction of our stations and depots are well underway.'
He added, 'HS2 is moving forward, creating jobs, enhancing'skills, benefiting UK businesses and'building'a low carbon,'high-capacity'railway that will change the way we travel in Britain.''
Specially designed initiatives, set to upskill locals who are out of work with the training and accreditation they deserve, have been put in place to help people secure a job at HS2.
1,100 individuals, who were previously unemployed, have now secured sustainable employment on the project, and this number is due to increase in the months and years ahead as HS2's journey extends north.'The project has reached a milestone of 20,000 jobs and over 650 apprenticeships.
Transport Secretary Grant Shapps MP, said''while there have been some issues with the project in the past, hitting the landmark of 20,000 jobs underlines the unstoppable momentum HS2 now has."
He added, 'it's been an incredible year of progress as work continues across the country to deliver a new backbone of Britain's transport network, fit for the 21st century and beyond.'
The Transport Secretary concluded, 'reaching this landmark is testament to the hard work and dedication of all those involved in the project.'
Source: Rail Technology Magazine
---
London Build is the UK's leading construction and design show. Gain access to 250+ exhibitors, 500+ speakers and connect with thousands of registered visitors. If you are interested in speaking, exhibiting or becoming an official event partner for the 2021 show, simply submit your interest and a member of the team will be in touch.