23 Jul 2018
PAOLO PININFARINA: FROM AUTOMOBILE DESIGN TO ARCHITECTURE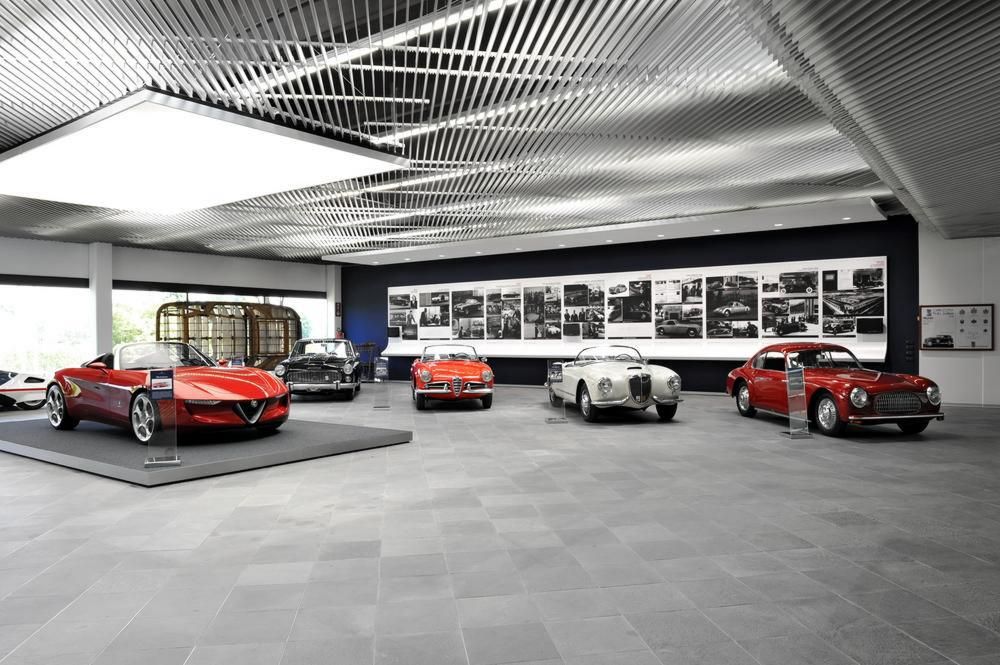 This year, a Pininfarina-designed residential skyscraper is set to open in S'o Paolo, and there's a bridge over the Panama Canal in the offing
Paolo Pininfarina looks around at the cars at the International Geneva Motor Show and doesn't much like what he sees. 'But it's fortunate for us that car design around the world is, frankly speaking, getting worse,' he chuckles. 'Every year I visit Geneva, and the other big car shows, and I look for elegance. And it seems that this is something very few car brands can now pull off. Elegance has become an exception. It seems that there is a belief that to sell a car these days you have to do something crazy or aggressive.'
Pininfarina knows a thing or two about automobiles. The name will be familiar to petrol-heads: it's the name of the family firm ' established by his grandfather Battista 'Pinin' Farina in 1930 in Cambiano, Italy ' that has, arguably, been the pre-eminent automotive design house of the 20th and now 21st century. This was the company that styled the Ferrari 275 GTB4 and the Ferrari Dino 246 GTS ' together with most of Ferrari's more acclaimed output since the 1980s ' not to mention the Fiat 124 Spider Europa Volumex, BMW Gran Lusso Coup' and Maserati Quattroporte Sport GT.'It was Pininfarina that set new standards not just for expensive sports cars, but for everyday family cars too, when it styled the Peugeot 406 Coup' in the late 1990s. Indeed, Pininfarina has had a hand in designing some 600 cars.
'Lancia was our first big partner, which my grandfather started, then the second generation ' my father Sergio ' took on Ferrari, and so you keep moving forward until you're designing globally,' says Pininfarina, 59, the company's chairman. 'My grandfather was the visionary. My father was a great engineer. And I've been more the pure car designer. In a family business every generation helps refine your style but also broadens your approach, because each generation is a product of their time.'
Times, though, have not always been easy: the company got out of making cars itself, but was still saddled with huge debt, leading to its acquisition at the end of 2015 by Indian IT and engineering conglomerate Tech Mahindra. 'The fact is that the car design business is becoming more complex, and management [outside of the family] is becoming more and more relevant,' says Pininfarina. 'Our shift from manufacturing to a focus on design has created problems that have taken years to sort out. [But] the family can now focus on that vision with the management to execute it. Now we have the finance to make things happen.'
After 80-plus years as a family business, the shift was, Pininfarina concedes, not easy, though he stresses that the company remains 'very independent' with its ethos and vision for the future still that of a family firm. The company chairman has always been a Pininfarina and he hopes to bring younger members of the clan into the fold with a view to that tradition being upheld. 'I think that's been crucial to the company's success because it's meant a certain sensibility has come down through the generations. It's what gives a Pininfarina flavour to things.'
And to more and more things, certainly beyond cars. Pininfarina has been busy realigning the company as more a general design firm, parlaying its reputation as the hand behind those graceful cars, to designing the likes of kitchens and yachts, jewellery and stationery ' including a pen-pencil hybrid that never runs out ' football stadia, innovative flexible doors and teardrop-shaped ice cubes. This year a Pininfarina-designed residential skyscraper is set to open in S'o Paolo, and there's a bridge over the Panama Canal in the offing. There's even ' the irony ' a bicycle.
'Yes, it is a bit surprising from us. But the likes of bicycles are going to be crucial for how we get around cities in the future,' says Pininfarina. Of course, the E-voluzione isn't just any old bicycle, but an electric model running on patented battery technology and integrating all the messy main parts ' cables, lighting, handlebars etc ' into one seamless, carbon fibre and somehow still very Italian structure. 'When designing you have to keep thinking 'what is it that people want? What does someone want from, say, a writing instrument?' And often the process is about the humanisation of technology. Often the role of the designer now is about making objects that are about more than functionality. We're entering the world of the wearable ' things are getting really personal. But if you can design a car well, why not a boat or a crane or a building or a pen?'
Even still, for many people, Pininfarina will always mean power and performance on four wheels, even if among those number you can't count Pininfarina himself. 'There are plenty of people who think cars are all about noise and fuel consumption, but I'm afraid I'm not one of them.' Instead, Pininfarina is far more fascinated by the future of all-electric and autonomous cars, which is highlighted by the names of the makers for whom his company is now doing much of its automotive business: Foton, SGM, Changfeng, Chery, Brilliance, JAC and BIAC. If none of these ring a bell, you won't be alone, despite the fact that they are at the vanguard of what might prove to be the biggest shake-up of the car industry in decades: the arrival of cars and their makers out of China.'
'We've recognised that China is the world's biggest automotive market and that sooner or later it was going to be essential for us to be there,' says Pininfarina, who at the Geneva car show unveiled one of his company's latest designs, the HK GT, an electric concept car for the Chinese Hybrid Kinetic Group that takes the architecture of the Gran Turismo and gives it gull wing doors. Oh, and also announced that its 2016 H2 Speed concept will go into production, making it the first high-performance hydrogen racing car to do so.
'There are 20 million cars sold in China every year ' if you're going to play in the field of auto design, you have to be in China right now. The interesting thing though is that, being a new market, it's much less limited by ideas of heritage. It's more about innovation ' you can invent new brands, new sectors. You can design and make a car that leads to a whole new market. It's terrifically exciting. The engineering quality of Chinese cars will be a given, I think, so it's style that is going to make the difference ' and Italian style is in demand because its appeal has been so widely demonstrated. Everyone knows Ferrari.'
That the Chinese are looking to Pininfarina to inject some Italian finesse perhaps suggests just how committed eastern manufacturers are, once their huge domestic market runs a little dry, to making the west their next major play. Pininfarina suggests that what the makers are after from them is timelessness. 'Really, Italian design shapes are classical, but never so classical as to look old, which is why I think of good Italian styling as being, above all, ageless and durable. That doesn't mean it can't be cool or sexy.'
Paolo Pininfarina asserts that since turning its skills to the styling of all manner of products ' an idea he first proposed for the company back in the 1980s ' it has grown increasingly daring in its approach. The company, he suggests, may be as well known for architecture or product design in a few decades' time as it has historically been known for cars. Expect some bold proposals. Some will work, some won't. And that's fine by Paolo.
'One thing I have learned is that the border between a commercial flop and an iconic product is a very grey area, but still I am not very much impressed by others' design,' Pininfarina laughs, returning to the subject. 'There's a lot of superficiality and a lack of innovation in the design that's around now. And there's so much bad design because it's increasingly all about marketing ' the business tends to focus on who shouts the loudest, and I don't like that. Thankfully, there are still masters at work, and in a world so full of decoration their work is essential.''
Source: Luxury London'
---
London Build is the leading building and construction show for London. Gain access to 8 dedicated conferences, 300+ exhibitors across 9 show zones, the construction industry's very own Oktoberfest, entertainment and much more. Promote your brand, open new business opportunities, win contracts and gain access to the latest market intelligence in London and the wider region.