03 Nov 2022
PIC Invests £200M in Birmingham's First Official Skyscraper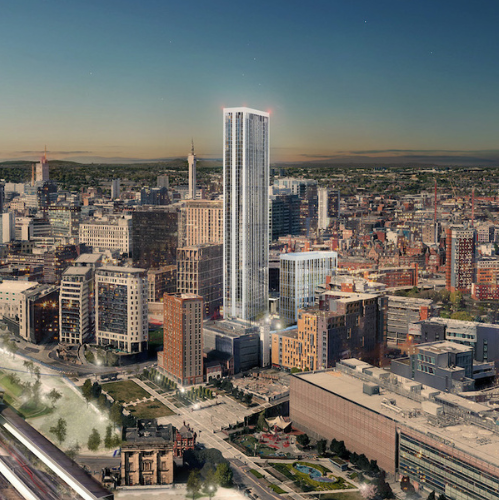 Pension Insurance Corporation (PIC) is investing £200m to fund the construction of a new build-to-rent skyscraper in Birmingham.
The development will consist of 667 apartments, split across a
16-story building
51-story building, the tallest build-to-rent tower outside of London.
The project is expected to create 300 new jobs. Plans are in place to create a student academy, and provide students with work experience and on-site training.
Residential developer, Court Collaboration will work alongside PIC to execute the project.
PIC's head of build-to-rent Delphine Deasy said "I am delighted that we have now acquired our fourth build-to-rent project. The 667 apartments development will have a positive effect on the local economy, including creating hundreds of job opportunities and supporting the training of local students. At the same time, it will provide long-term, secure cashflows to back our policyholders' pension payments in the decades ahead".
Anthony McCourt CEO of Court Collaboration said "This £200m investment by PIC confirms that confidence in the build-to-rent sector continues to grow in Birmingham. One Eastside will see Court Collaboration leading the way in the West Midlands build-to-rent market with this landmark development being the jewel in the crown of the city's build-to-rent offering. Once completed, One Eastside will provide a new benchmark for quality. Court hopes this is the start of a wave of skyscraper living in our brilliant city."
Source: Construction Wave
---
London Build is the UK's leading construction & design show. Gain access to 500+ incredible speakers across 8 stages, 350+ exhibitors, Meet the Buyers, live product demos, networking parties, entertainment, live music, the UK's biggest Festival of Construction and endless networking opportunities with leading architects, developers, housebuilders, contractors, government and more.