31 Jan 2023
Get ready for an incredible redevelopment of 85 Gracechurch St in the City of London 💚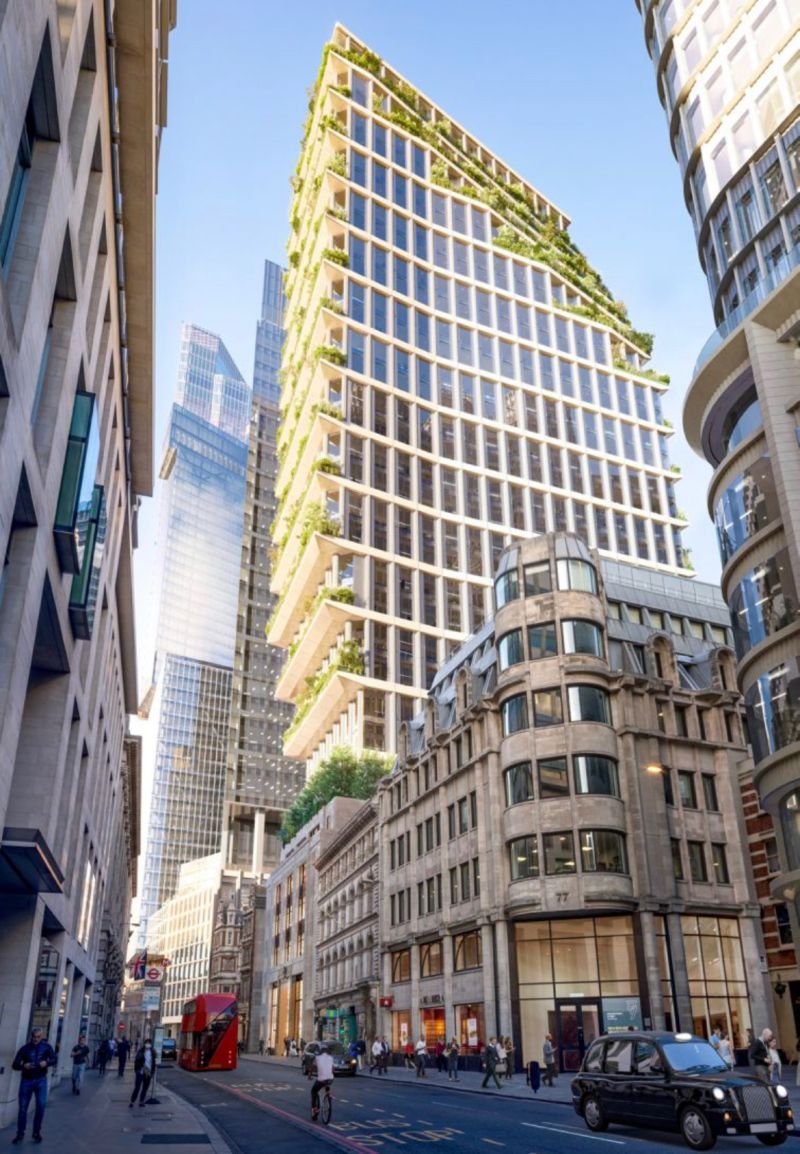 Get ready for an incredible redevelopment of 85 Gracechurch St in the City of London 💚

85 Gracechurch Street is a proposed 132metre, 32-storey skyscraper adjacent to Leadenhall Market.

Last month Woods Bagot submitted plans for the new office tower.

The proposal includes: a heritage garden and cultural space for the 5th floor; 619 cycle spaces; and 37,000 sq m of office space.

Small trees and scrubs will be planted across the skyscrapers exterior.

It will deliver an exponential biodiversity net gain of over 2000%.
#FutureLondon #sustainability