07 Apr 2022
Riverstone Announces The Bishops Avenue Development By Hampstead Heath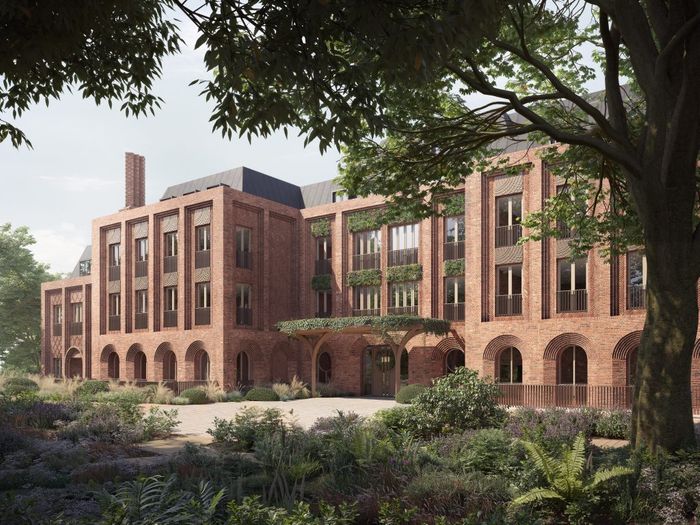 Riverstone, one of London's exceptional housing providers for over 65s, has announced The Bishops Avenue development by Hampstead Heath.
'
Following the acquisition of a 2.5 acre-site on The Bishops Avenue by Hampstead Heath,'Riverstone'has set its latest ambition as creating a sustainable,'integrated retirement community'there.
The Bishops Avenue development follows on from the launch of Riverstone's first two residences at Riverstone Kensington and Riverstone Fulham and the roll-out of a programme across prime London locations. Residents should be able to move in by 2025.
The Bishops Avenue development is a landscape-led scheme in a woodland setting. It takes a contemporary approach to the Arts and Crafts local heritage with architects RG&P and designers Bowler James Brindley having incorporated quality detailing, craftmanship and the use of traditional materials into a unique building design.
As with Riverstone Kensington and Riverstone Fulham, the landscaped gardens at The Bishops Avenue residence will be designed by Andy Sturgeon,'enhancing the natural beauty and biodiversity'of the area. The landscape team will target bird, mammal and insect habitats and include a nature pond and regenerated historic native woodland.
What amenities will The Bishops Avenue development include?
Amenities at the Hampstead Heath project will include:
hair and nail salon
spa, sauna and steam rooms
swimming pool and vitality pool
library
club room
restaurant and bar
cinema
exercise studio
ballroom
bespoke on-site professional care
Riverstone is committed to sustainability and adding social value
At The Bishops Avenue development, the luxury housing provider has made a commitment to sustainability and increasing social value. For example, the 230,000 sq ft project is focused on an all-electric energy strategy and a net zero carbon plan.
The Bishops Avenue development will include a habitat creation and enhancement to the mature landscape, together with green walls, bio-solar roof panels, electric vehicle charging points, heat recovery technology, heightened thermal performance and rainwater harvesting for landscape irrigation. Time and waste reduction on-site will be made possible via'modern methods of construction.
The Hampstead Heath housing development will also provide:
school and college workshops
Places for Progression into Employment
construction apprenticeships
work experience opportunities
'The acquisition of Riverstone's third residence marks another important milestone'
Chief development officer of Riverstone, Paul Vesty, commented:''The acquisition of Riverstone's third residence marks another important milestone as we prepare to open Riverstone Kensington in June and Riverstone Fulham late summer 2022.
'We look forward to expanding Riverstone's mix of prime London locations, wide ranging amenities and expert team to include sector-leading sustainability and social value credentials.
'Bishops Avenue sits adjacent to Hampstead Heath, and we are confident there will be significant demand for this type of exceptional later living in this outstanding location.'
Demand for retirement housing is set to grow
It is expected that demand for retirement communities will grow in the next five years and so Riverstone is seizing the opportunity ahead of time. Senior living advisers Knight Frank have forecast a 22% increase in demand compared to the expected 9% increase in later living housing provision.
Source: PBC Today'