30 Jul 2018
STEFAN HITTHALER DISCOVERS AND RESTORES A TYROLEAN MOUNTAIN CHALET WHICH RESEMBLES A UFO
Architect Stefan Hitthaler completes his restoration of a forgotten mountain chalet, now named the UFO house, which was originally constructed in 1973. The late Innsbruck based architect Josef Lackner had designed the geometry of the cabin simply as a five-sided prism suspended on six low concrete pillars. Lackner had discovered this house hidden in the tyrolean landscape of Bruneck, a northern Italian town near the Austrian border. The chalet was designed with a symmetrical interior organization, which Hitthaler respects — integrated into the structure at the front of the main room are two large beds on either side, while two smaller beds are situated on either side of the fireplace and the kitchen.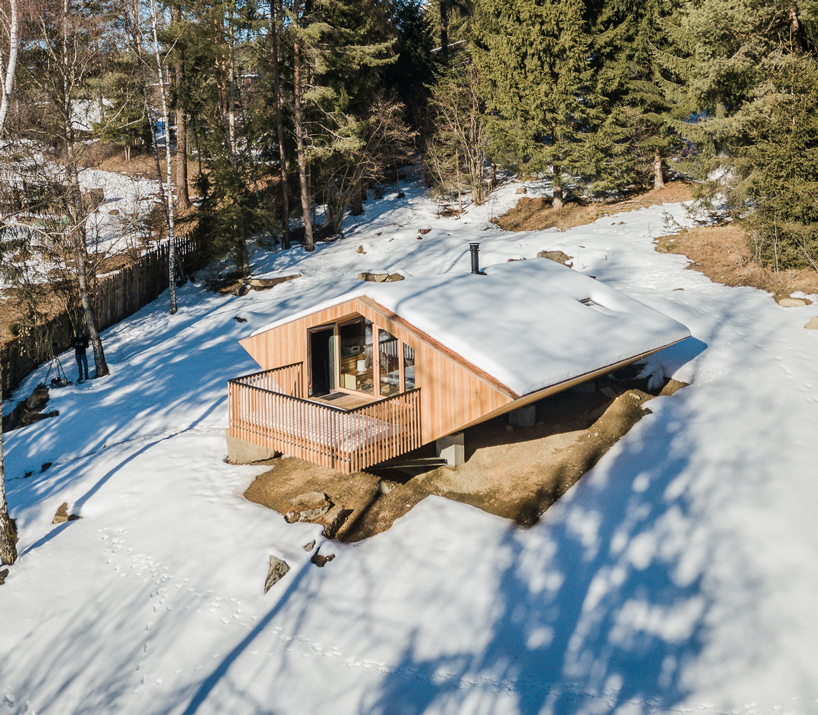 In addition to restoring the woodwork and structure of the chalet, Hitthaler increased thermal insulation and installed heating within the floors — the house now has an optimized living comfort and energy efficiency. The kitchen has become much brighter with the addition of windows into the side corners of the north facade. The house was further improved with the installation of a shower and toilet in the basement where daylight enters through a glass cube above the staircase. Here, led strips create an atmosphere which mimic that which Lackner had initially created in the main room through the windows and the indirect lighting made by the sidelights.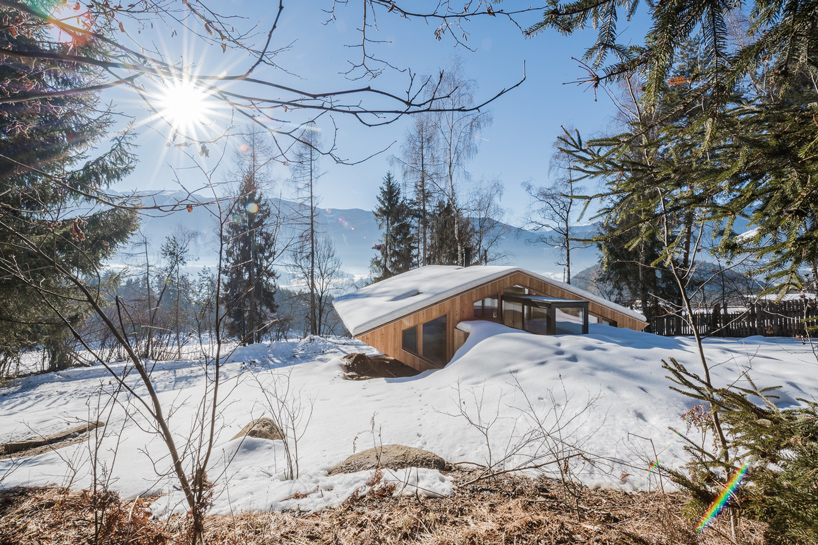 The balcony of the chalet has been replaced by a light construction made of small beams in larch wood. Diagonal steel beams fixed on the concrete pillars support this structure. This new solution offers twice as much space than before. Access to the interior is given by a corten steel ladder which disappears into the left sidewall like a ufo ladder. The whole house seems to float above the ground which slopes to the south. An example of creative renewal which respects the original project, stefan hitthaler managed to convert an obsolete holiday home into a new functional building.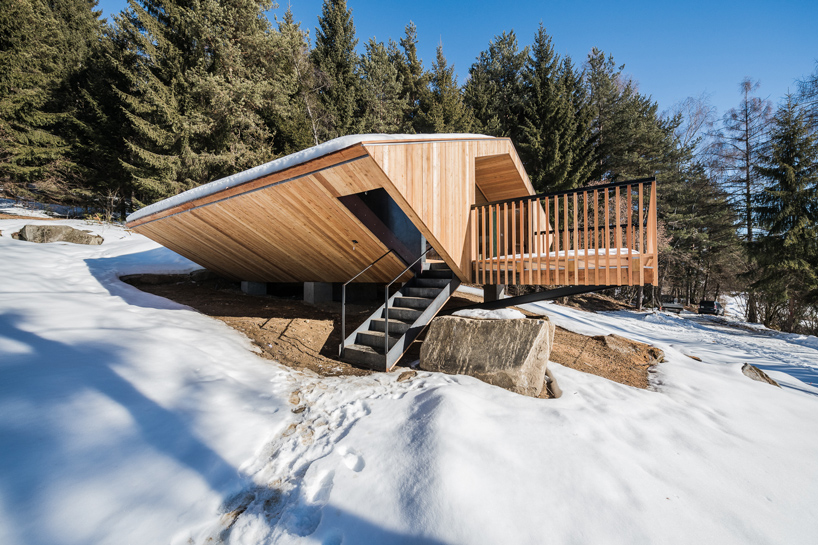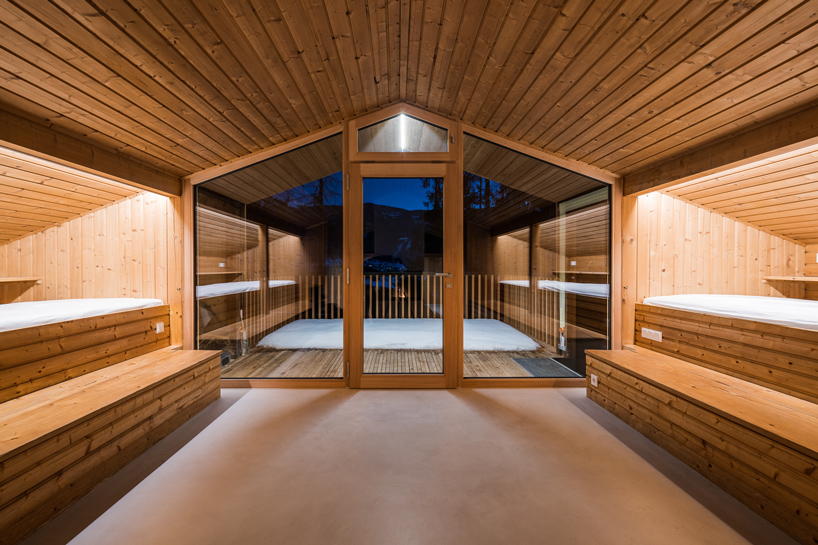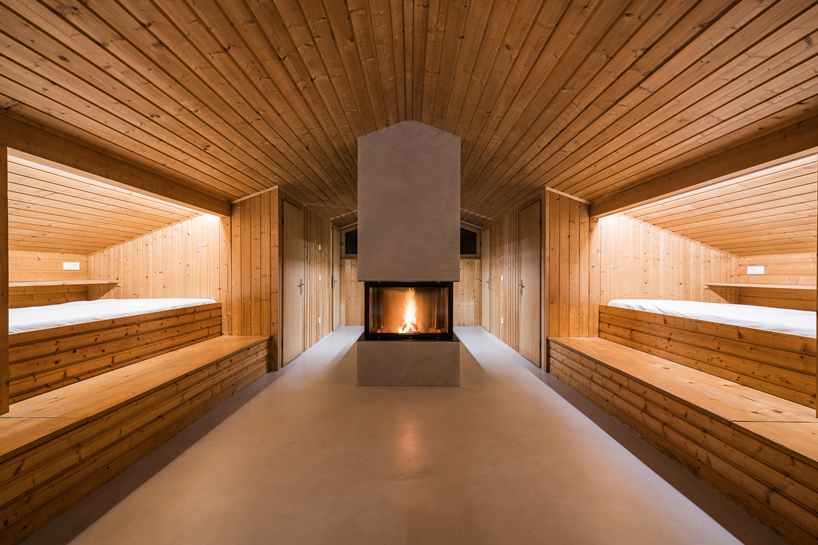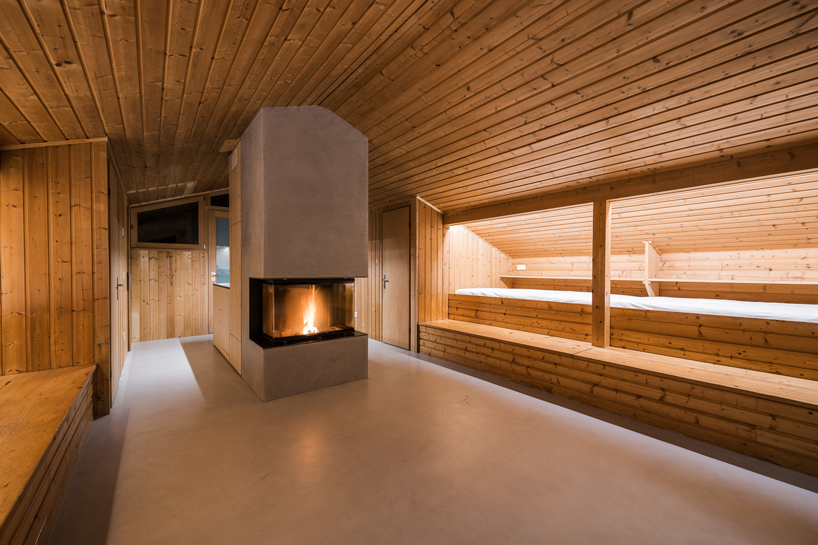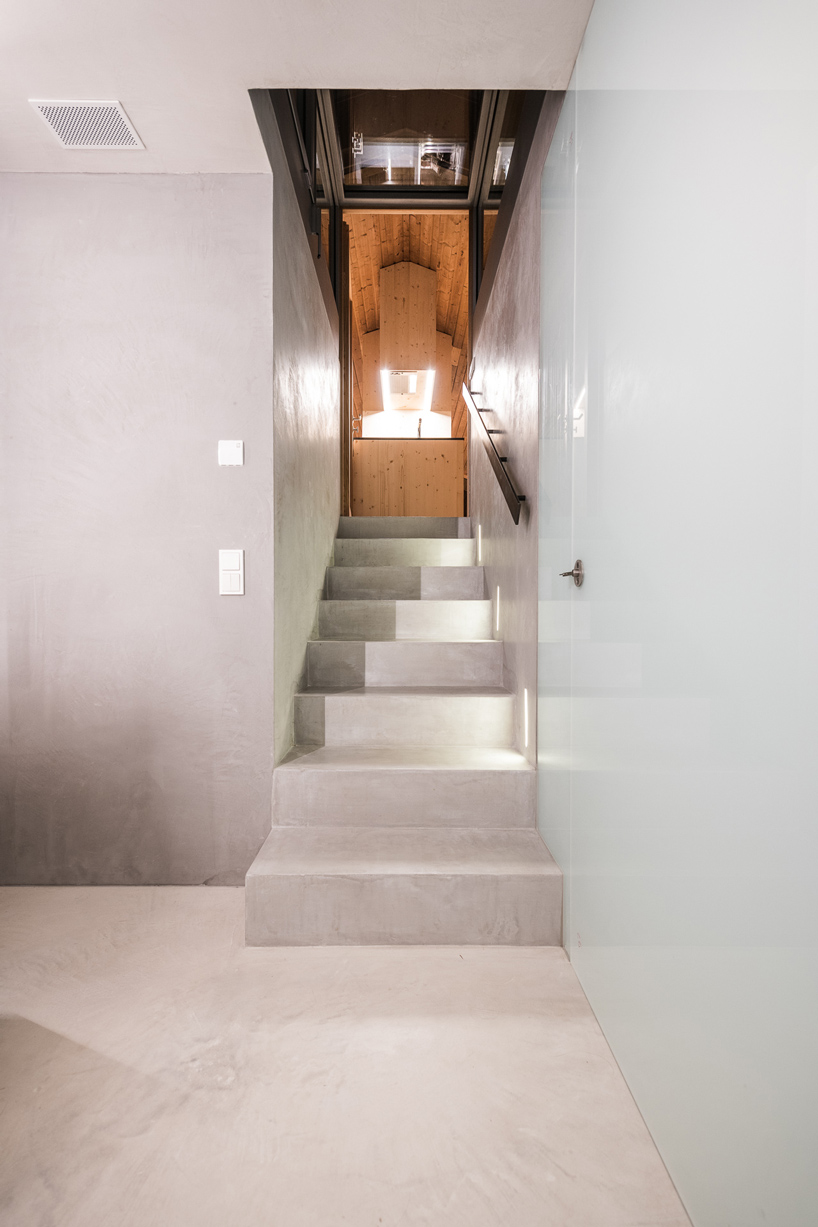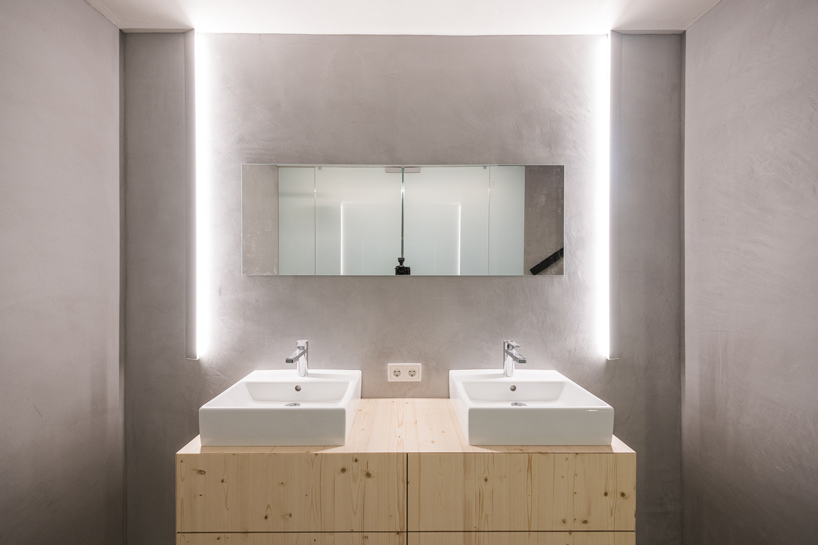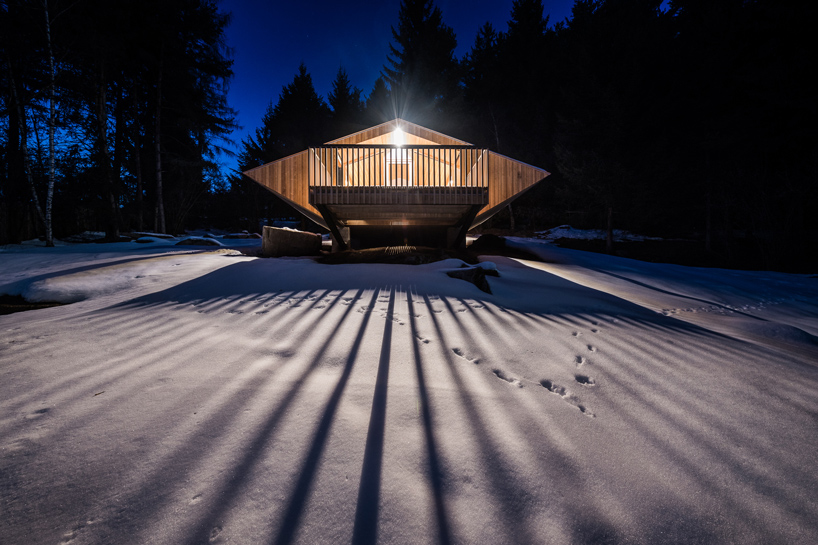 description courtesy of Mathias Stauffacher
Source: designboom
All images by Harald Wisthaler
---
London Build is the leading building and construction show for London. Gain access to 8 dedicated conferences, 300+ exhibitors across 9 show zones, the construction industry's very own Oktoberfest, entertainment and much more. Promote your brand, open new business opportunities, win contracts and gain access to the latest market intelligence in London and the wider region.
What the UK's construction industry is saying about London Build..
It was our first time as an exhibitor and London Build Expo did not disappoint. It proved to be both exciting and productive. Looking forward to next year.

Certainly the best Expo I've been to with regards to meeting the desired audience!

London Build 2018 was our first year as exhibitors & we thoroughly enjoyed it. The show had plenty of interaction and interest!

London Build is a busy and vibrant expo bringing together large to small players in architecture, interior design, building, construction and refurbishment. I would recommend it as both an exhibitor and as a visitor.

We attended as a visitor for the first time last year and were impressed enough to rebook for this year. The standard of visitors that came to the stand was really good and the variety of roles from MD's to electricians was excellent and some meaningful conversations took place, we met people that we would not have been able to access during a normal working week. It was a well organised event, very easy for the exhibitor and a really good atmosphere throughout, I would recommend that anyone who visited with a view to taking stand space in 2019 should go for it.

I would wholeheartedly recommend exhibiting at London Build.

We had a great time exhibiting at this year's show. We met a real mix of individuals and companies, collected some valuable leads and found it an excellent platform to showcase our new fire safe building wrap material to the market.

A very well organised exhibition. From the initial booking of our stand, design, social media coverage and logistics; London Build 2018 was a breeze to organise and exhibit at. The layout of the floorplan was very clear and enabled exhibitors to find stands they were interested in and engage with exhibitors. We certainly made a lot of new contacts and would recommend London Build!

London Build is THE construction show for London. A must attend

The London Build Expo was a well organised and attended event. The quality of the speakers and the discussion was high and there was a progressive development of new products and materials on show.

London Build Expo was a wonderful event. I particularly enjoyed the balance of like-minded professions and stimulating debate. There was never a moment without something of interest to see

London Build Expo was a great experience bringing together all facets of building construction and operation. Highly recommended!
COUNTDOWN TO LONDON BUILD!