28 Oct 2019
The affordable residential potential of warehouse conversions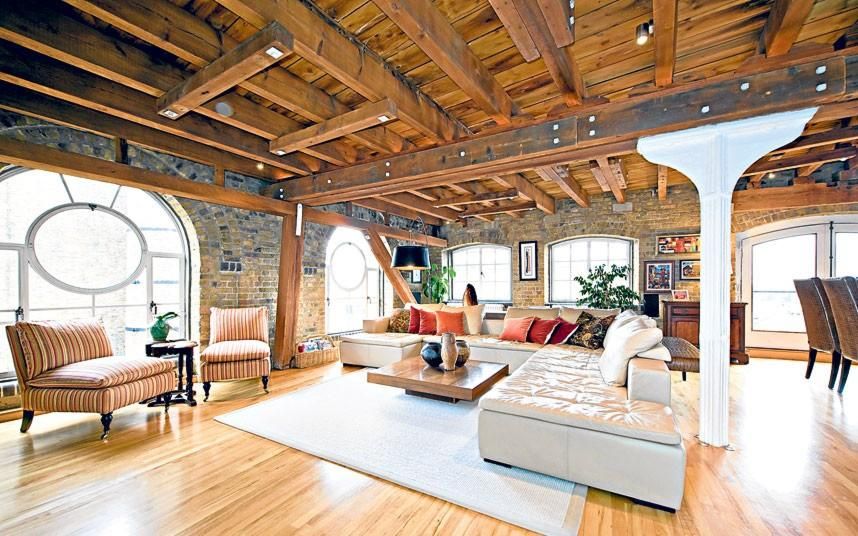 London's property landscape is forever shifting, both figuratively and literally. From terrace houses to high-rises, property developers have always sought out new and innovative ways to build homes and provide exciting new housing opportunities.
In recent years, attention has shifted to commercial buildings, and warehouses in particular. Warehouse developments have become big business, with rejuvenation plans across the country incorporating old commercial buildings into their designs.
And there is good reason for the boom: not only do commercial building conversions offer sustainable solutions to the growing environmental and housing problems facing society, spacious warehouses also offer unique design opportunities for both luxury and affordable properties.
The trend of converting abandoned warehouses originated in the 1980s in New York's Meatpacking District.
Over time, commercial buildings in the area had fallen into disuse, leading higher rates of crime and an increase of poverty.
This changed when developers saw an opportunity to convert the large open space offered by warehouses into residential properties, as well as offices, bars, nightclubs and other social venues.
Not only did this offer a unique stylistic opportunity, it also satisfied social requirements for a more effective use of space in an already crowded city.
This New York mindset has slowly emigrated to London, where property owners and canny landlords are now turning their attention to grand commercial buildings that have long stood as neglected testaments to an earlier age.
Converting commercial buildings into residential properties has seen a large uptake in recent years. A recent report from Savills indicates that 75% of commercial landlords are considering repurposing their assets, with 85% of those considering redevelopment into residential flats.
There are a number of good reasons why converting commercial buildings into residential properties makes sense in the current climate for landlords and property owners.
The recent boom in warehouse conversions has been driven by the luxury property market. From a design point of view, warehouses are certainly in vogue.
Old, open-plan buildings offer opportunities to develop spacious flats that retain historic features. However, warehouses offer more than just high-end opportunities. Large commercial buildings have enormous development potential for affordable housing.
One of the key reasons for the boom in commercial conversions has been the relaxation of planning regulations.
Developers had a significant boost from the government in 2012 when they reviewed planning restrictions on converting commercial buildings, encouraging landlords to convert properties for residential usage.
The reforms have made it easier for landlords to obtain change of use planning permission and help drive the trend forward. Moreover, as warehouses are often located in more central areas to suit logistical needs ' areas, indeed, that have long been inaccessible to new-build developers ' converted residential properties have the additional value of providing excellent locations to residents.
Conversions open up a world of new possibilities in the centre of towns and cities. Thanks to the space within the buildings, developers are not constricted in the type of residential property they develop.
Warehouses lend themselves as much to affordable apartments as they do to top-end luxury spaces. This flexibility makes conversion an appealing prospect for any developer.
This untapped potential is particularly important when one considers the housing crisis facing the UK. According to government statistics, 300,000 new homes need to be built each year.
This puts an enormous amount of pressure on developers to find new opportunities to build affordable houses for the entire market. Coupled with this, there is an increasing emphasis on carbon net neutrality.
New-build properties must obtain a good environmental rating, which means using environmentally-friendly materials. However, this does not necessarily square with the real need to develop hundreds of thousands of new houses every year.
This is especially true in London, where the housing crisis has become particularly acute. So, when an opportunity arises that avoids pouring huge amounts of concrete into new builds, as developers we should undoubtedly take notice.
Commercial conversions offer an opportunity to do just that. According to a recent Freedom of Information request, there are 10,000 unused commercial buildings in London alone. (The actual number is likely to be higher than his since a number of councils did not respond to the FOI).
For savvy property developers, this offers a huge opportunity to develop several affordable, attractive residential properties in each building.
At the Avon Group (AG), we recently completed redevelopment of an old warehouse in London. The warehouse, which was formally used as a cavernous storage unit, was redeveloped into 23 affordable flats that retain the airy design of the warehouse.
We approached redevelopment by combining traditional elements of the warehouse's structure with a contemporary interior design, creating a modern feel despite the setting.
The warehouse now houses a series of flats that maintain an urban feel whilst offering a range of mod cons. If every unused commercial unit was converted to a similar standard, this would go a long way to dealing with the UK's housing crisis.
The trend that swept across from American doesn't look like slowing up any time soon. Converted commercial properties have enormous stylistic potential whilst also satisfying the environmental requirements of the modern property industry.
Of course, converting a warehouse is an ambitious project, but one that will reap a great reward in the long-term.
*Israel Moskovitz is the founder and CEO of the Avon Group. He has over 30 years' experience as a developer and property manager.
'
Source:'Property Investor Today
---
London Build is the leading building & construction show for London and the UK. Gain access to 350+ exhibitors, 500+ speakers and connect with 25,000+ registered visitors. If you are interested in speaking, exhibiting or becoming an official event partner for the 2019 show, simply submit your interest and a member of the team will be in touch.'