11 Nov 2019
The Zayed Centre for Research into Rare Disease in Children features street-level glazing that allow people walking past to peer into its laboratories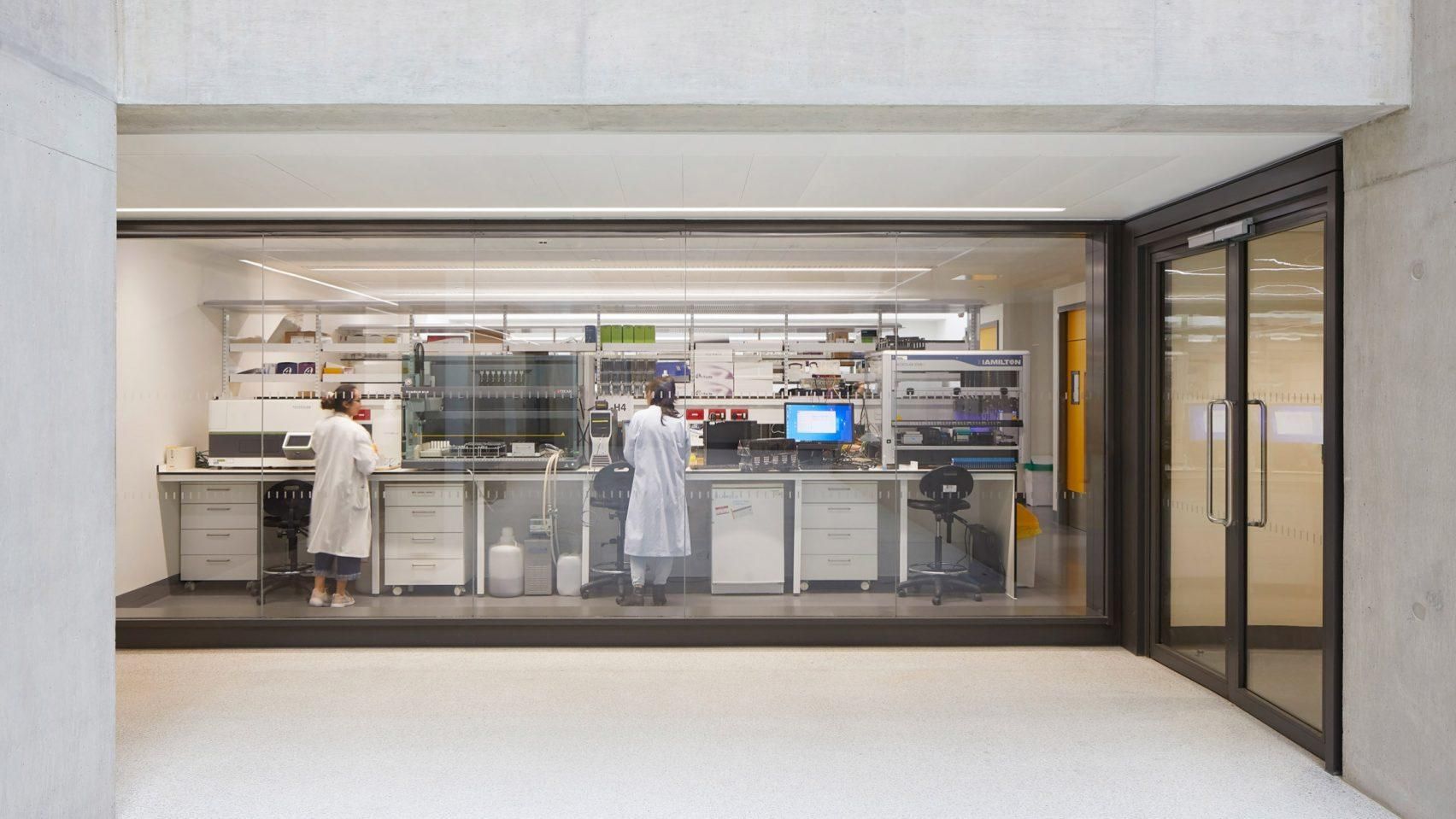 Stanton Williams'used glazing to give patients and the public a chance to celebrate the little-seen work of clinicians and researchers.
The'Zayed Centre for Research into Rare Disease'is located in Bloomsbury, adjacent to both Great Ormond Street Hospital (GOSH) and the UCL GOSH Institute for Child Health.
Siting on a pale-brick base, tall windows frame views out to Coram's Fields opposite and allow natural light to fill the interiors.
Blades of terracotta frame and shade the windows, and'a crown of' glazing wraps around the upper level, reflecting the sunlight and sky.
At street level, windows form a glazed corner that "puts science on show", making the activities within visible not only to patients but also to the public outside.
"The 13,000-square-metre facility celebrates the often "invisible" work of researchers and clinicians and their vital contribution to society," said Stanton Williams.
'
Source: Dezeen
---
London Build is the leading building & construction show for London and the UK. Gain access to 350+ exhibitors, 500+ speakers and connect with 25,000+ registered visitors. If you are interested in speaking, exhibiting or becoming an official event partner for the 2019 show, simply submit your interest and a member of the team will be in touch.'