02 May 2018
UK CONSTRUCTION PMI PROVIDES 'RELIEF' FOR SECTOR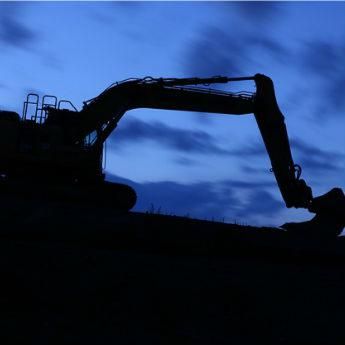 A NEW REPORT FROM MARKIT ECONOMICS HAS REVEALED THAT ACTIVITY IN THE CONSTRUCTION SECTOR HAS SHOWN A SOLID UPTURN AND SIGNALLED A MODERATE EXPANSION IN OVERALL CONSTRUCTION OUTPUT

UK CONSTRUCTION PMI KEY FINDINGS:
Construction activity rose at the fastest pace for five months
Residential work expanded at strongest rate since May 2017
New orders increased slightly in April.
The increase in new business was the first recorded by the survey so far in 2018.
At 52.5 in April, the seasonally adjusted'IHS Markit/CIPS UK Construction Purchasing Managers' Index' (PMI') picked up sharply from the 20-month low seen in March (47.0). The latest reading was the highest since November 2017 and signalled a moderate expansion of overall construction output.
Residential work was by far the best performing category of construction activity in April, with the rate of growth reaching its strongest since May 2017. Survey respondents widely commented on the resumption of housebuilding activity following'snow disruptions in March.
Weather-related improvements were also seen for commercial building and civil engineering activity, with both areas recording a modest return to growth after marked declines in the previous month.
Mirroring the trend for business activity, latest data revealed a renewed rise in new order volumes across the construction sector. However, the rate of new business expansion was only marginal. Anecdotal evidence cited heightened economic uncertainty and subdued confidence among clients in April. In some cases, construction firms noted that a knock-on impact from'unusually bad weather conditions'had contributed to delays with sales completions during the latest survey period.
Tim Moore, Associate Director at IHS Markit and author of the IHS Markit/CIPS Construction PMI', said:
'A rebound in'construction activity'was pretty well inevitable after snowfall resulted in severe disruptions on site during March. Housebuilding led the way, with growth in April among the strongest seen over the past two-and-a-half years. However, the picture was less positive in other areas of construction, with commercial building and civil engineering work rising only marginally.
'While temporary factors make it difficult to gauge underlying momentum, the recovery from March's low point is somewhat underwhelming and provides an indication that the construction sector has been treading water at the very best in recent months.
'A consistent theme so far this year has been fragile demand conditions and subdued volumes of incoming new work. Survey respondents noted that heightened economic uncertainty continued to hold back construction growth in April, with risk aversion among clients leading to delays with spending decisions on new projects.'
Duncan Brock, Group Director at the'Chartered Institute of Procurement & Supply, added: 'April's data provides some relief after last month's weather disruption, especially for the housing sector after a lacklustre few months. However, economic uncertainty and Brexit-related indecision continue to lurk beneath the surface as obstacles to the construction sector's stability. New orders remain too few and far between, with just a small improvement in the level of extra work reported this month.
'The effects of the previous month's bad weather were echoed in April as supply chains stayed under the cosh again. Besieged by raw material stock shortages and capacity difficulties, suppliers tried to catch up on their delivery commitments with limited success. Transportation times were still lengthy for construction materials for projects already in the pipeline.
'There were some positives reported by construction firms in April as optimism rose to its highest level since May 2017 and an increase in workforces was reported in anticipation of a better second quarter of the year. What the sector needs now is more widespread client confidence and big ticket projects to follow suit. House building at least seems to be moving in the right direction, and by achieving its fastest rate of growth since May 2017 it has gone from a laggard to a construction leader again.'