04 Oct 2018
Exclusive interview with Wondrwall Limited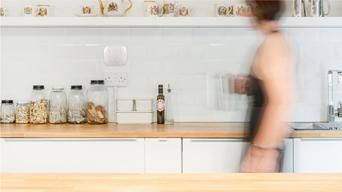 We sat down Wondrwall Limited with and asked them to tell us about their award entry and why they think they should win!
What is Wondrwall?
There is a lot of talk about smart homes, and it is a market that is growing quickly and forecast to reach US$ 116.26 billion by 2026. While convenient, smart home technology is only 'control your home from your phone'. We do not find this very smart or intelligent. It's like using a remote control for a TV and calling it a smart TV. What we wanted was to give the home a brain and the intelligence to control itself.
The result was Wondrwall, a pioneering intelligent living system that makes your home adapt to your needs and desires ' automatically controlling heating, lighting security, safety and music, with voice control. Wondrwall learns and works around you, observing how you actually live, which rooms you spend the most time in and how you use heating and lighting. It seamlessly and intelligently supports and enhances your living environment without your input.
'

What is your innovative approach?
The heart of Wondrwall is our advanced light switch running its own operating system and housing 13 different sensors covering temperature, humidity, power, motion, luminosity and sound. Replacing the standard light switches with Wondrwall switches creates a sensory network of over 100 sensors throughout the home with machine learning and predictive modelling that learn your habitational patterns, as well as your home's overall efficiency and performance.
The power of our AI technology lies in our unique dataset with over 100 sensors in every home generating vast amounts of data about habitational patterns and how the home performs and our state-of-the-art machine learning algorithms. No other system embeds the equivalent number of sensors into homes, and the level of data we capture is the first of its kind in the world.
We worked with the house building industry to understand their requirements and took their feedback on board to design a system they love. For example, it had to be as easy to install by the same electricians they use today, and the system should work even if there is no Internet available. We took this input and designed an intelligent home system that is perfect for house builders and property developers. This is reflected in the brilliant response we have had from house builders and property developers in London and indeed the whole of the UK and the widespread roll-out. Where other countries are rolling out smart home technology, our vision is to make London and the UK the leader in intelligent homes of the future.
'
Why did you enter the award?
We think we have built an excellent product that will benefit homeowners and property developers alike, but it is nice to see what others think. Besides that, we like to explain why the smart home of the future is actually an intelligent home and take any opportunity available to explain this. Putting ourselves in for the LCA awards puts us against the best that the UK has to offer and gives a chance to explain the benefits of Wondrwall to a significant and relevant audience. It would be great to win, but really the event is about networking and having a good time.
'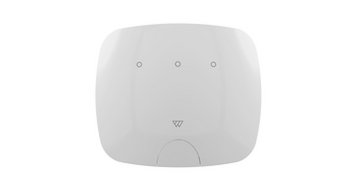 For further information, please contact:
Lisa Carnwell
Marketing Content Manager
Costello Palmer Communications'
07511 037650
lisa.carnwell@costellopalmer.com
---
London Build is the leading building and construction show for London. Gain access to 8 dedicated conferences, 300+ exhibitors across 9 show zones, the construction industry's very own Oktoberfest, entertainment and much more. Promote your brand, open new business opportunities, win contracts and gain access to the latest market intelligence in London and the wider region.