04 Oct 2018
Exclusive interview with Willmott Dixon Interiors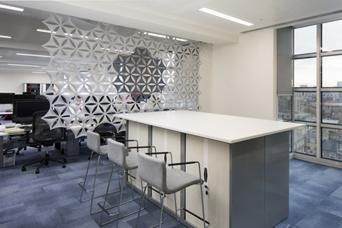 We spoke to Willmott Dixon Interiors ahead of the awards show, and asked them to tell us about their award entry and why they think they should win!
Why did you select this award category?
Willmott Dixon Interiors (WDI) entered the awards category to showcase the project at 39 Victoria Street and how the company's commitment to sustainability was displayed at every level of the project. This was an exemplary project for WDI, with our team delivering excellent performance results and broader community benefits. Based on the quality of our work, performance and service, the Department of Health (DoH) awarded us the contract to refurbish their Leeds offices on the same day as handover. '
'
What makes this project sustainable?
Willmott Dixon Interiors surpassed all of the customer's expectations, by working closely alongside the Department of Education to deliver a high quality fit out. Designed and built to BREEAM (Very Good ' FitOut / Refurb) certification, the contemporary, energy efficient environment that we created embraces modern, agile working methods and supports user wellbeing. It is now attracting interest from other government departments as they look to adopt similar working practices.'
An additional target was set to complete the project with zero defects, in addition to completing the project earlier than that customer's expectation. Both objectives were achieved in addition to BREEAM, all SCAPE framework related targets (100%), social value contributions, sustainability targets and a clean health and safety record. We ensured that the building services infrastructure was set up in a way that enables adaptations and changes to be made easily, allowing the building to be altered with only minor services infrastructure work. We also used the same approach to installing the AV and IT systems, ensuring that only smaller works would be needed if alterations were required in the future.'
Willmott Dixon Interiors additionally added design features intended to optimise the internal environment such as the installation of intelligent end-user HVAC and lighting controls, large floor to ceiling windows with internal glass partitioning to maximise natural light penetration and reduce cost, re-orientation and space-planning of layouts to improve security, comfort, disabled access and circulation. All of the finishes that we specified were chosen for their longevity. We liaised with our in-house sustainability team to assess the suitability of all materials and finishes as well as completing a Lessman pre-post-design workplace productivity Survey
By implementing BIM, we made it easy for the customer's Facility Management team to maintain and manage the building. We input comprehensive information on all the products, services and finishes that we installed, fitted and applied to the building model, all of which can be accessed with a simple click. We also input warranty expiry dates, with early flagging along with the FM team's access to the detailed asset information set enabling cost-effective maintenance. Our use of BIM on the project won us 'Best overall BIM project' at the 2017 RICS BIM4SME award, which was hailed as an example of best practice in all areas.'
This was an exemplar project for us, with our team delivering excellent performance results and broader community benefits. Willmott Dixon Interiors are very much looking forward to attending the awards and sharing innovative ideas and approaches with regards to sustainability with like-minded individuals from the industry.
'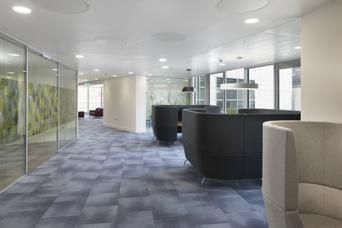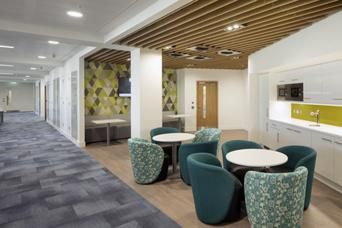 '
For further information, please contact:
Lisa Carnwell
Marketing Content Manager
Costello Palmer Communications'
07511 037650
lisa.carnwell@costellopalmer.com
---
London Build is the leading building and construction show for London. Gain access to 8 dedicated conferences, 300+ exhibitors across 9 show zones, the construction industry's very own Oktoberfest, entertainment and much more. Promote your brand, open new business opportunities, win contracts and gain access to the latest market intelligence in London and the wider region.