26 Jul 2022
Zurich Airport Redevelopment Awarded to Pragma and Team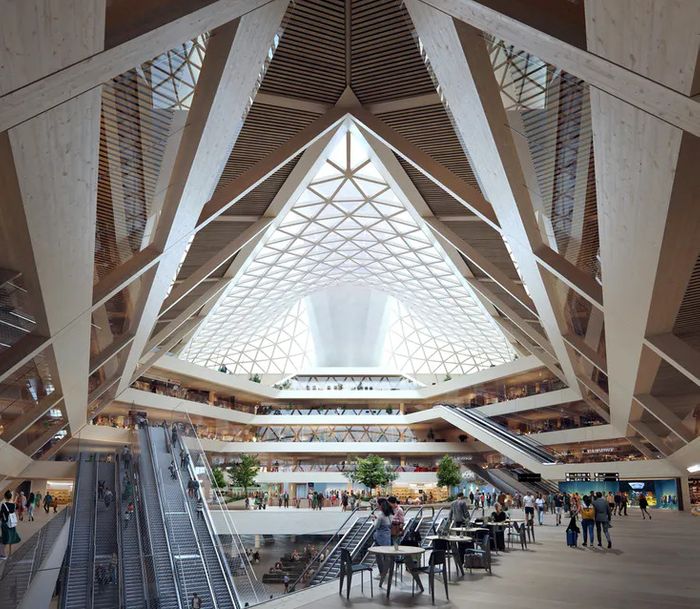 Pragma, as part of an international consortium led by BIG and HOK, has been chosen to lead the Zurich Airport redevelopment to create a new terminal extension.
The winning bid for the Zurich Airport redevelopment ' to create a new terminal named Dock A Zone ' has been won by an international consortium led by BIG and HOK.'Pragma'advised the team on the retail strategy for the new extension, working with The Design Solution.
Sustainable timber'will be used in recognition of Swiss construction tradition
The new Dock A Zone will feature two main areas -the central hub with shopping, airport services for arriving and departing passengers and vertical circulation; and the pier with the gates, waiting areas and fixed links connecting the planes.
The Zurich Airport extension will have a robust, yet flexible structural framework specially designed to enhance the passenger experience and ease of movement through the airport terminal.
By using locally sourced timber, the project seeks to herald a revival in the use of'sustainable wood'for major infrastructure schemes while recognising Swiss culture, heritage and its long-standing tradition of'wood construction.
The control tower will be located in the centre of the new dock to create a sense of place
Alex Avery, Pragma CEO and project director, said: 'The impressive new Zurich Airport extension will set a benchmark in the sector. It is a privilege to be part of this world-leading consortium and to help shape the retail strategy for this ground-breaking and exciting new airport retail experience.'
The passenger experience in the Zurich airport terminal will be further enhanced by the'use of daylight'as a natural wayfinding system and creating a connection between the internal and external environment.
Avery continued: 'It has been a fantastic journey working with the design team to turn their impressive vision into reality and helping to create a truly special airport retail experience.'
Source: PBC Today'