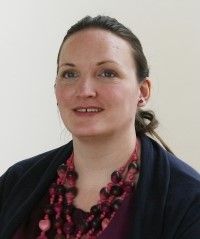 Alison Nicholl
Head of Constructing Excellence
,
BRE
Alison has a background in knowledge transfer, driving innovation and change into the construction sector both in the UK and overseas. Alison is currently Head of Constructing Excellence, where she works with its members and wider movement to drive positive change in the built environment. Alison has a passion for transforming the construction sector into a more innovative, inclusive and sustainable industry.
Why is it important to support diversity and inclusion?
"Creating a culture that allows everyone to feel welcome and be themselves, is crucial to solving some of the big challenges our industry faces. Everyone is responsible for creating the conditions that will attract and retain the diverse talent and skills that we so desperately need".