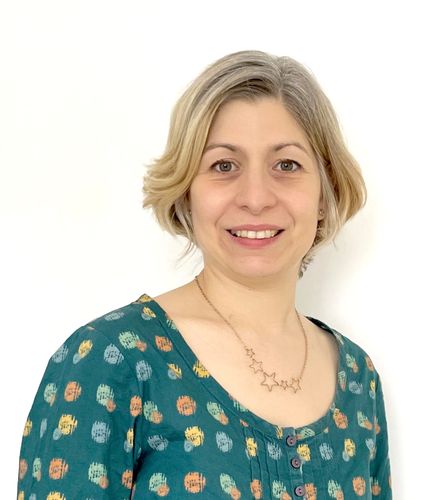 Ana McMillin
Director of Architecture - Housing and New Neighbourhoods
,
Broadway Malyan
Dr Ana McMillin is a Chartered RIBA Architect who has specialised in urban design and housing over 18 years of experience. As a Director at the Housing and New Neighbourhoods Team, she works for the private and public sectors on strategic land developments in the Home Counties, such as garden communities, and higher-density regeneration projects within London.
Ana's work focuses on concept design and pre-planning stages, leading teams to deliver high-quality design and exemplar placemaking. Her commitment is to the creation of new places that are resilient, sustainable, beautiful and inspire communities to thrive. Combining bold vision with pragmatism, Ana's strategic perspectives are often about questioning and expanding the initial briefs to uncover project opportunities. She advocates for design processes that are collaborative and integrate various disciplines. Ana enjoys working with all team members, communities, local authorities and advocacy groups and believes in the power of good design to change lives.
Ana holds a Diploma in Architecture, an MSc in Urban Design which received the Bartlett School of Architecture's Year Award, and a PhD in Economic Geography from the University College London (UCL). Ana has lectured at CASA UCL, Cardiff University and Chelsea College of Arts. She presents work in various professional forums, such as the Urban Design Group and Urban Design London. She is a Select Committee Member for Women in Architecture UK. Her written work has been published in the U.K., Austria and Portugal, and she has contributed to non-profits supporting community plans, and influencing the Further Alterations to the London Plan. Ana appeared on Culture Shock, broadcasted by Sky, as a guest on Sustainable Urbanisation.

Statement:
With more diversity and inclusion in the built environment professions, we will be able to design and deliver new places and buildings that can better meet the needs of all including women, girls and gender diverse people, young and older people, and all ethnicities can feel welcomed.
We urgently need to close the gender and diversity gaps in the construction sector, including in Architecture, my field of work. This means creating more routes to entry and removing barriers to education and recruitment, as well as addressing conscious and unconscious bias to career progression. Mentoring and supporting younger professionals has positive effects to increasing diversity and inclusion, and I am involved in the Women in Architecture group as a committee member and mentor. Advocacy and networking programmes such as the Women in Construction are also a very important part of removing barriers and helping women navigate the challenges of the profession and succeeding.