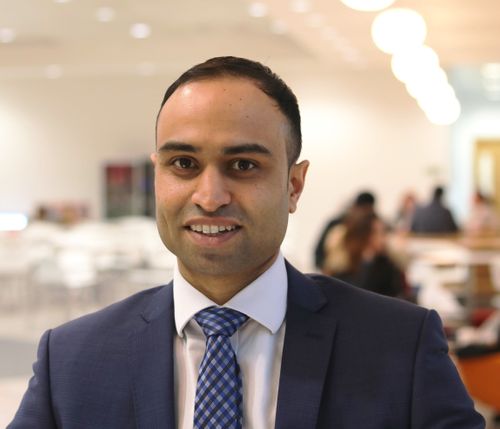 Azhar Quaiyoom
Ambassador; Lead Sustainability Advisor
,
Muslims in Rail
Azhar is a highly motivated and charismatic entrepreneur and Chartered Engineering professional with 20 years' experience within sustainable design and delivery across different sectors such as buildings and Infrastructure, in particular, rail, creating first of its kind achievements across complex projects. This is coupled with invaluable experience in practical major programmes with extensive knowledge of the feasibility, design and implementation stages. With this experience, Azhar runs a successful consultancy at Q Sustain that is well placed to expand and diversify with a key emphasis on creating a diverse and inclusive workforce and engaging all communities to consider careers and activities related to climate action.

Azhar has a rare and exclusive combination of Engineering design, sustainability and practical project management experience with knowledge of how to implement low carbon and sustainable developments from concept, design, and procurement to construction and operation.
Azhar also guest lectures at University of Manchester, MMU and Leeds University in Sustainability and low carbon technology and is a Muslims in Rail Ambassadors and Lead Sustainability Advisor for MIR Think Tank.