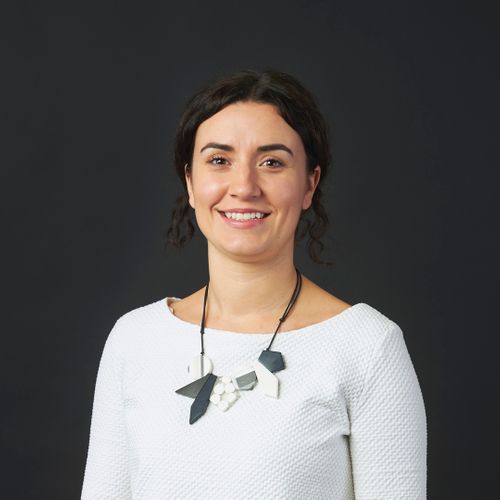 Charlotte Duncan
Workplace Design Manager
,
Government Property Agency
Charlotte is a qualified Architect and Workplace Design Manager for the Government Property Agency (GPA). The GPA delivers multi-tenanted hubs across the UK providing great places to work and promoting hybrid and smarter working. As part of the government's Workplace Design Team, Charlotte acts as a design and technical assurance lead for Capital Projects within the government's commercial property portfolio, successfully delivering industry leading inclusive workplace environments for civil servants across the UK. Charlotte has been instrumental in developing both programme and project governance for the Workplace Design Team, taking a strategic view and driving forward innovation in assurance and in the development of industry leading standards and guidance on workplace design. She works closely with strategic design partners and wider stakeholders to embed excellence in design through the project lifecycle and collaborates closely with all her colleagues to bring the designs to life. Her passion to create great places to work for the Civil Service permeates every conversation she is in. She is also an advocate for the promotion and support of her colleagues, contributing to the GPA Women's Staff Group Network events and being a Mental Health First Aider and leading the Capital Projects mental health steering group. Prior to her current role, Charlotte has experience working in award winning architectural practices and has led the design team on complex capital projects predominantly within the residential and education sector.
Statement:
My experiences of poor mental health during my education and early career have provided me with the drive and determination to challenge the industry, normalise the discussion around mental health and improve mental health support within the organisations I work for and the wider construction industry.
My passion for wellbeing and supporting colleagues in the workplace permeates through all the work that I undertake and I have adopted a number of initiatives to help achieve a supportive, open culture about mental health.
On an individual level by providing mentorship and mental health support to my colleagues as a qualified Mental Health First Aider.
At a project level through the delivery of inclusive workplaces for civil servants that address mental health, wellbeing and inclusivity as an integral part of the design. This includes the incorporation of wellbeing, recovery and reflection rooms in government hubs and going above and beyond standards on inclusivity. At an organisational level by establishing and leading the Capital Projects Mental Health Steering Group which champions and drive improvements in mental health within GPA Capital Projects Programme.
At an industry level by collaborating with strategic partners and wider stakeholders on mental health initiatives and raising awareness at events and talks.