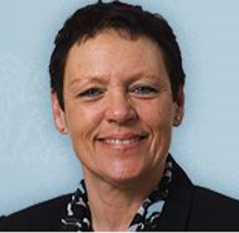 Christine Gausden
Christine is a multi-skilled construction project manager with 360 degree international experience, responsible for delivery of new build, refurbishment and fit-out projects for prestigious public and private clients. She has managed major projects from inception to completion, with personal responsibility for programme, budget and quality deliverables.
Christine is a highly motivated leader of professional teams and contractors' personnel; innovative in the establishment of professional services, systems, procedures & training.
A Senior Lecturer at University of Greenwich, Christine specialises in Project and Facilities Management; research active in best practice, collaborative working & employability. Christine is a Trustee of the Chartered Institute of Building and past Chair of London & Dubai branches; integral to Partnering and Equal Opportunities Latham Working Groups.
Christine promotes best practice, specific to process, procedures and the management of people and has taken a considered change of direction to realise these goals; an academic environment now provides the best vehicle for the impartation of her professional expertise and the realisation of personal ambitions.