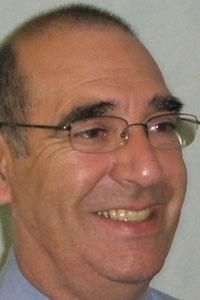 Dave Carr
Managing Director
,
BIMsafe Limited
Dave Carr is the Managing Director of BIMsafe Limited, which was formed to satisfy the need for incorporating health and safety information into the Building Information Modelling (BIM) process 3D models, as required by PAS 1192-6, and to fulfil the potentially missed opportunity that BIM provides in making construction and facilities/asset management a safer and healthier environment in an effective and efficient manner.
BIMsafe Limited is a joint venture formed of an experienced construction health and safety consultant (Callsafe Services Limited), and an experienced construction designer and 3D and BIM specialist (Cassidy Forsythe Limited).
PAS 1192-6, Specification for collaborative sharing and use of structured hazard and risk information for Health and Safety, requires the project delivery team to use 3D modelling tools for communicating the risks more clearly throughout a project's and asset's lifecycle so that health and safety information can be identified, shared and used by all stakeholders.
Dave has extensive experience as a designer, site manager and health and safety advisor in the construction industry, and is convinced that a significant improvement, as a cost effective and effective solution, to construction health and safety can be achieved by incorporating health and safety into the BIM processes.
BIMsafe has combined extensive construction health and safety, design and CAD experience to bring you a premium BIM solution to meet your obligations under PAS 1192-6, and assist compliance with CDM, BS5970 and other health and safety requirements for construction projects and facilities/asset management.
The BIMsafe application is compatible with Autodesk, Revit and Bentley software, incorporating risk and temporary works symbols into 3D models, linked to bespoke design risk registers, temporary works registers and construction risk assessments and method statements.