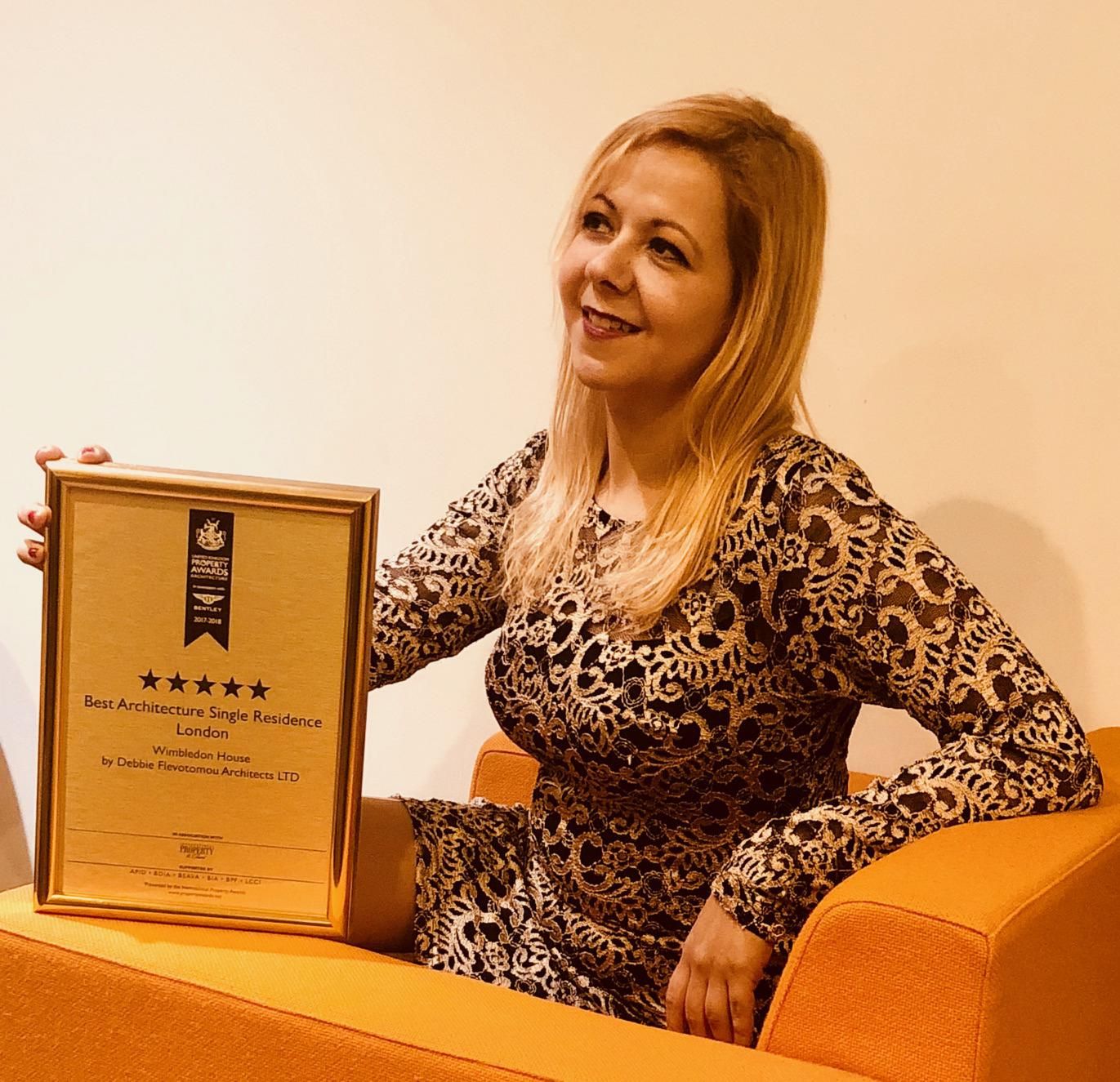 Debbie Flevotomou MA, PG Dip Arc, Dip Arc, BA (Hons) ARB, RIBA
Director
,
Debbie Flevotomou Architects
I was once told: "You must be really good, because the company fired so many male architects and you managed to keep your post."
Multi-award winning architect (41 International Awards) Debbie Flevotomou founded the practice, Debbie Flevotomou Architects in 2011, after working for Foster+Partners for more than half a decade, and they really stand out from others as all their designs are "parametric:" beautiful designs.
Thanks to Debbie's unique and artistic adoption of this style, she has been compared to her hero, Zaha Hadid by Build Magazine and other major publications. A ballerina, ballet choreographer and ballet company owner, Debbie has an in-depth understanding of positive, beautiful, happy spaces which has resulted in inspiring some striking and futuristic creations in her architecture. Specialising in luxury retail, hotels, mix-used, restaurants and residential projects, the company has even designed a Beautiful yacht!
She has recently been working as a judge for BBC's Celebrity Big Painting Challenge, her project was featured in December in Evening Standard newspaper Her profile was featured at the Times newspaper in January 2019 and is a regular speaker on topics of beautiful design and tall buildings at leading industry events.
Awards include: Best–High End Commercial architects, Female Architect of the Year, a 5* International Property Award and commendations from the prestigious Architecture MasterPrize™. The renovation of Tower 42 – still at concept design – has been awarded nine design awards at just the concept stage.