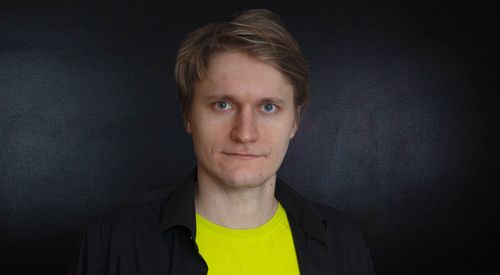 Dima Syrotkin
Dima Syrotkin, currently serving as the CEO of Pandatron, a leading AI coaching company, has pursued a solid educational journey. His qualifications include a Bachelor's degree in Information Technology from Turku University of Applied Sciences, a Master's degree in Management and International Business from Aalto University, and he is currently pursuing a Ph.D. in Organization and Management at Aalto University.

Throughout his career, Dima has primarily held leadership positions, including roles as a CEO and founder of three startup companies, including Pandatron, in the education sector. Notably, he successfully sold one of these ventures. In addition to his business ventures, Dima also played a pivotal role as the founder and CEO of a local non-profit AIESEC chapter in Turku, where he led a team of 18 individuals. His professional experience also extends to management consulting, where he provided valuable insights and support to prominent corporations in Finland, such as S Group and Elisa Oyj. Dima does some pro-bono work for a non-profit in San Francisco that is aiming to alleviate homelessness in the city.
Statement:
"For the first time in history AI allows developmental tools like coaching to be accessible by anyone, reinventing the way leaders can support their employees and nudge change in the organization."