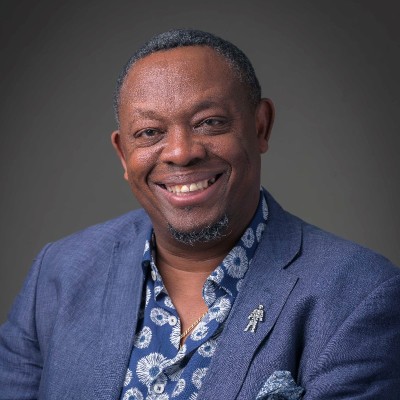 Femi Oresanya
Since becoming chartered in 1994, I have had the good fortune to work for a number of great clients on fantastic and award-winning projects in both the public and private sectors. I have acted as architect, design and project manager for several prestigious projects nationally and internationally.
As part of the Leadership Team at HOK, I lead the market sector for the Central Government and Justice sectors but also assist in others. Notable project highlights include the Francis Crick Institute, a large Government HQ PFI redevelopment project, Sunninghill Park, Caernarfon Crown Court, Newport Magistrates Court, Snaresbrook Crown Court and The Old Bailey Crown Court refurbishment project. I am currently leading the team on projects nationally and internationally. Over the last 15 years, part of my role at HOK is to develop opportunities in Africa and we are now designing and delivering projects in Nigeria, Sierra Leone, Ghana, Gabon, Mozambique, Tanzania and Egypt.

An Honorary Visiting Professor at The Bartlett (UCL), I tutor in Professional Practice and Management. I am also a Part 3 External Examiner at Cambridge University.
As Chair of Architects for Change, RIBA's Expert Advisory Group on equality, diversity and inclusion, I lead a talented and committed group that advises the RIBA on issues around the under representation of people from non-traditional backgrounds in the education and practice of architecture. I am also a member of the RIBA Validation Board and was elected to RIBA Council in 2020.
I sit on the board of Trustees for two organisations; The Old Wandsworthians Memorial Trust, my secondary school and The Congregation of Notre Dame de Fidelite, where I was Chair of the Board of Governors for many years.
In my spare time, I help to run the junior section of Streatham-Croydon RFC. In 2017 & 2018, I was nominated 'Volunteer of the Year' by the RFU.