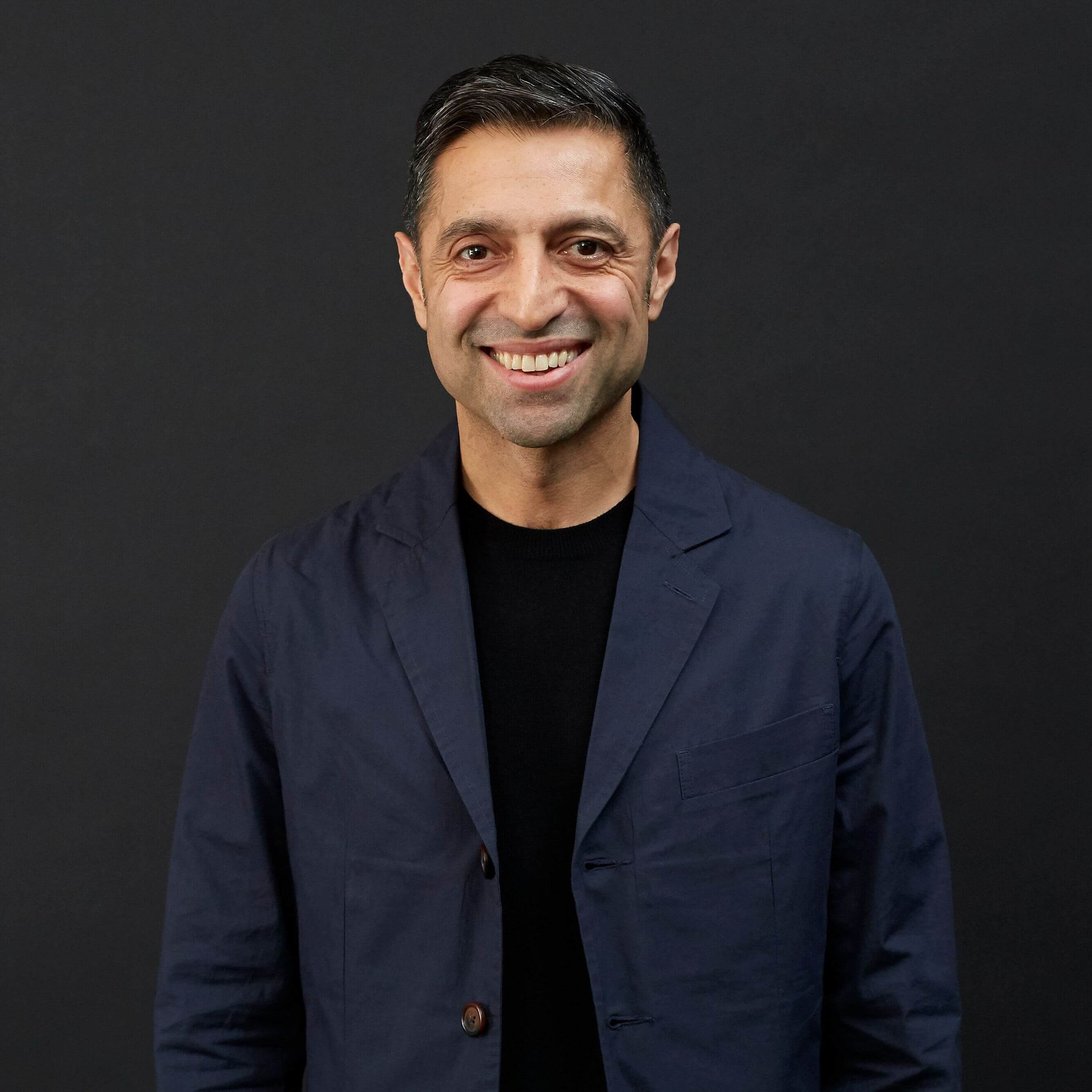 Harbinder ​ Birdi
Partner, Infrastructure Sector Lead
,
Hawkins\Brown
Harbinder is considered an industry expert in major engineering-led civic projects. In his role as a RIBA chartered Architect and Senior Partner, he heads up the Hawkins\Brown Infrastructure and Transport team, providing design leadership on all projects within the sector. Harbinder is a previous winner of '40 under 40'; a prestigious UK design award recognising the best young architects under 40.
Currently, Harbinder is delivering the architectural designs for two of the UK's largest infrastructure projects currently underway; Thames Tideway and three new stations at Tottenham Court Road, Bond Street and Liverpool Street for Crossrail 1 The Elizabeth Line. He recently led the design for a £500 million upgrade of Tottenham Court Road station for London Underground and, working in collaboration with Croydon Council, Harbinder developed the innovative design for East Croydon station bridge; known as the first structure launched across an operational railway.
Harbinder also has extensive experience of working with artists. At Tottenham Court Road station he is currently responsible for integrating the greatest number of in-situ artworks within a London underground station, collaborating with noted contemporary artists Daniel Buren, Douglas Gordon, and Richard Wright.
Bringing his infrastructure and transport expertise to a broader audience, Harbinder is a member of the HS2 independent design review panel and sits on the Croydon Place Review Panel; providing guidance on major infrastructure projects and public realm schemes. He is also a member of London Chamber of Commerce Transport Committee, lobbying UK government to invest and develop much needed skills within the sector. In collaboration with Professor Nick Dunn of Imagination - an exploratory design-led research lab at Lancaster University - Harbinder is currently undertaking research on the how our infrastructure affects the way we sense our cities.
Within the cultural sector Harbinder delivered the New Art Exchange in Nottingham the largest gallery in the UK dedicated to a culturally diverse contemporary arts programme. Harbinder is also a trustee and architectural advisor to Pitzhanger Manor House & Gallery; a Grade 1 listed building designed by Sir John Soane, it is one of London's major cultural destinations.
Harbinder lectures in the UK and internationally on professional practice, architecture and the delivery and construction of major infrastructure projects. He is a visiting critic and examiner at Imperial College, UCL, the Royal College of Art and Manchester School of Architecture. He is a trustee and leads a think tank research unit at the London School of Architecture exploring innovation in the construction industry.
Harbinder is also a member of the RIBA Education Committee, which works with universities to shape how architecture will be taught. He is a RIBA Part III Professional Examiner and on the RIBA Validation Panel. Harbinder is part of the 'Speakers for Schools' initiative; encouraging children from state schools to join the design and construction industries.
At Hawkins\Brown, Harbinder leads the mentoring professional development and training programme for architectural graduates, which is recognised as one of the best in the industry.