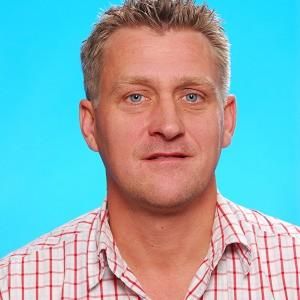 Holger Kessler
Geoscience Technical Adviser
,
Geospatial Commission
Holger Kessler joined the British Geological Survey (BGS) in 1998 with a degree in Physical Geography and Soil Science from the University of Frankfurt in Germany. For the beginning of his career he was employed as a geological surveyor mapping glacial deposits and landscapes in North Norfolk and Yorkshire. In the early 2000s, Holger became involved with major research project developing the capabilities for 3 dimensional geological modelling and urban geology.
Since then Holger has been instrumental in the digital transformation of BGS from a traditional mapping to a modern digital modelling organisation, working closely with stakeholders such as the Environment Agency, Local Authorities, Utilities and the construction sector. His main ambition is to make geoscience data and information as useful and accessible as possible to end users and policy makers in order to make more science-based decisions about the subsurface.
Holger is now on full-time secondment to the Geospatial Commission as a Geoscience Technical Adviser working on the National Underground Asset Register (NUAR) pilot project with particular responsibility for stakeholder engagement.
NUAR is intended to be a data-sharing platform on the location and type of buried apparatus to be used by asset owners and their operators. For the initial phase of the Programme the Commission is funding two pilots arising from two existing initiatives in London and the North East. The purpose is to provide learning on the value, requirements, and methods needed to establish a national platform.