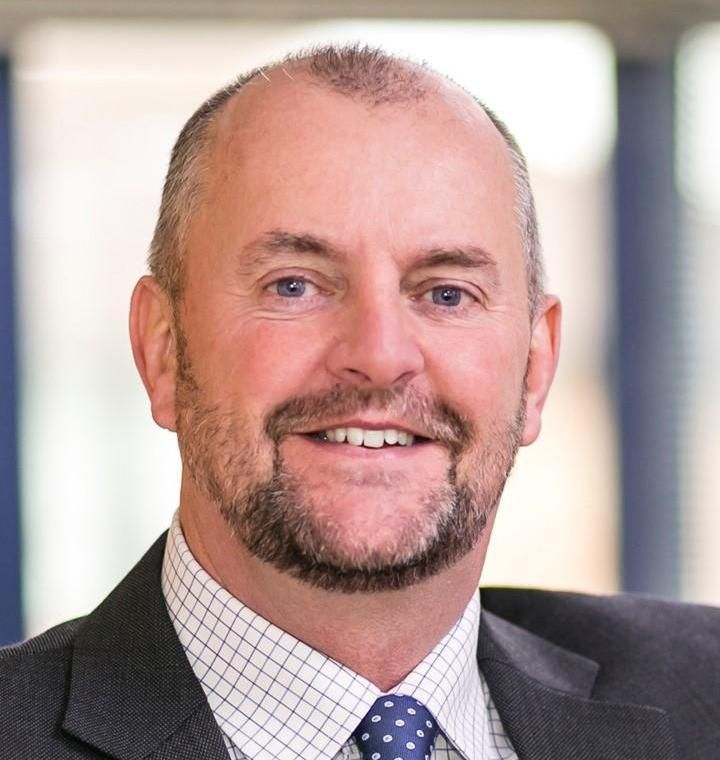 Ian Moore
Chief Executive Officer
,
Fire Industry Association
Ian Moore started his career serving with the Royal Navy for 13 years (including 3 years as an officer in the Sultan of Oman's Armed Forces). Degree level trained in electrical engineering and responsible for a number of high technology weapon systems on board several ships.
Upon leaving Ian started a career in the fire safety industry with Chubb Alarms as a system sales manager (all projects £50K+ for the South of England) and moved to Cerberus AG as Regional Manager for Taiwan. Whilst resident in Taiwan, Ian headed the ex-patriate business league (having spoken to Baroness Thatcher at length during her visit) in addition to lecturing at the State Fire and Police College on life safety systems.

In 1996 Ian transferred to Dubai as General Manager and successfully completed the designs of fire safety systems in some of the World's largest and tallest buildings. He was hugely influential in raising the awareness of professional fire detection and alarm systems working closely with the UAE Civil Defence.

In 2000 Ian and his family moved back to UK to continue in the fire safety industry, receiving the DTI Millennium Award for Innovation for one of his solutions and the Queen's Award for Innovation in 2013 for Video Smoke Detection (VSD). VSD technology is now World renowned and manufactured by many companies around the World.

Whilst serving successfully as Managing Director in a number of companies, Ian has been heavily involved with a number of trade associations, working groups etc. chairing many and is very well known, well decorated with awards for contributions to the fire and security industry including export. The most recent was as Managing Director of Elmdene International (Europe's largest manufacturer of power supplies for the fire and security market) for 5 years.

After many years of experience working in security and fire safety, mostly at a senior level, Ian now sits at the pinnacle of the fire industry being the Chief Executive Office of the Fire Industry Association (FIA). The not-for-profit FIA now represents over 800 UK companies (the largest in Europe) and promotes professionalism of the Fire Safety industry to a number of Government departments including DIT, Home Office, All-Party Parliamentary Groups, MHCLG etc. In addition, he sits with numerous working groups within British and European Standards and frequently talks publicly on an array of subjects relevant to fire safety. During his time in the FIA, Ian has rapidly developed relationships with all key stakeholders and is very well known for his commitment to fire safety and his representation of the SME business community. This year he chaired the BSI annual fire conference and was voted as the "Most Influential Person in Fire Safety" by his peers.
In his life outside the fire industry, Ian is a serving Magistrate in Portsmouth, Chairman of the Board of Trustees for a children's cancer charity (the Joe Glover Trust) and captain of Cams Hall Estate Golf Club.