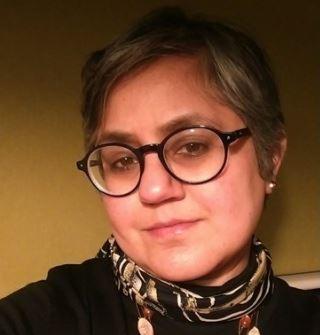 Jaya Garella
Founder/ Designer
,
Studio Garella Ltd.
I represent the second generation of my family in the construction industry; my mother studied architecture in the maiden year at a new school of architecture established by Le Corbusier in Chandigarh and my father built huge tracks of public housing. I was attracted to historic buildings, traditional architecture and domestic interiors and my career has focused on the upper end of the residential market in central London, working with some of London's "Great Estates" and private clients alike, with a focus on Listed Building. Conservation, use of traditional techniques and craftsmanship need not compete with comforts assisted by modern technology.
Why is it important to support diversity and inclusion?
"I have been a proud member of the UK construction industry for 20 years, working as an architectural and interior designer within the high-end residential sector.

When I first started, I was often the only woman at the table in meetings. I am pleased that this is rarer now. Perhaps I have been fortunate, but despite ticking several of the diversity criteria myself, I have always been treated as an equal professional. At the age of 50, I ventured into independent practice, supported with excellent goodwill and collaborating with from my friends within this wonderful industry.

I can only hope to inspire others with my own personal experience, and support WIC in its efforts towards supporting us women on our diverse paths within the construction industry".