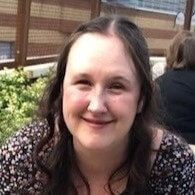 Jenna Wells
Business Support Manager
,
John Francis Safety & Compliance/ John Francis MEP
I am a Level 7 qualified HR professional with extensive experience in all areas of HR having delivered both generalist and specialist roles. I have worked in a range of sectors for businesses of all sizes including Telecommunications, Recruitment, Education and Engineering, with the last 7 years being based primarily within the Engineering Sector. In addition to HR, I have experience in both Compliance and Marketing, with significant involvement in these areas within my last few job roles. My biggest passions include Engineering and working with businesses to maximise the potential of their people through the implementation of HR and Compliance processes. I have experience in supporting with the input for PQQ's and tenders and developing and implementing CSR initiatives that help businesses engage positively within the local community that they operate. I am an active volunteer and support local organisations with business mentoring, judging student projects and am partnered with a local Special Education Needs school in my role as a Enterprise Advisor. I am proud to be part of the City & Guilds Engineering and Manufacturing Employer Industry Board.
Why is it important to support diversity and inclusion?
"It's vital that everyone supports the drive for diversity, equality and inclusion in construction because this is the key to both the success of individuals and the organisations they work for. Variety of ideas, experience and viewpoints is the food for growth and continuous development and this only comes from environments where not everyone has the same background story".