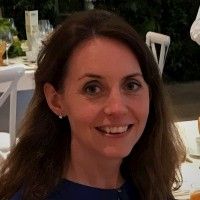 Lucinda Robinson
Partner, Construction Solicitor
,
Fenwick Elliott LLP
I have loved buildings since I was allowed to stand on the school roof during a maths lesson and went on to live in a castle at university. Now a solicitor and partner in the UK's largest, specialist construction law firm, I specialise in resolving construction disputes arising at all levels of the supply chain, from project commencement to completion and on issues from payment to delay, defects to termination. Over 15 years I have built up experience of standard form contracts including JCT, NEC, ICHemE and FIDIC and a range of dispute resolution forums including TCC litigation, adjudication and mediation. Part "geek", part pragmatist, I love the challenge of understanding and using the technical, legal and commercial aspects of a case to develop strategies that lead to positive outcomes for my clients. I am proud to be part of Fenwick Elliott's Equality, Diversity and Inclusion team, working on initiatives like return to work support for maternity and paternity leavers and internships for disadvantaged candidates. Alongside that, I assist with our Leading Ladies programme for supporting women in the construction industry and law. Construction spans such a wide range of activities and sectors. Whether you love designing buildings, being on the tools, working in a support service, developing IT solutions, saving the environment, being indoors or outside, there is a place and role for you. The industry offers enormous opportunities and those of us within it need to ensure they really are open to everyone.
Why it it important to support diversity and inclusion?
"Construction creates the environment in which we all work and play, so everyone's interests need to be represented fairly at all levels and in every sector".