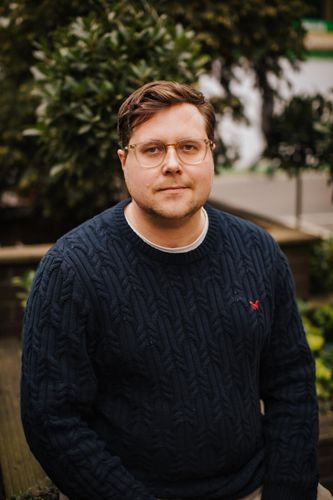 Matt Casey
Senior Design Manager; Kier Inclusion Network Lead
,
Kier Construction
Experience in multiple sectors: Defence, industrial, education, health, commercial, leisure.
Matt is passionate about delivering quality design and construction, working collaboratively with stakeholders to exceed clients' requirements. He is dedicated to driving improvements in the quality of design, construction, and processes.
Adopting a people-first approach in his professional and personal life, Matt is particularly passionate about promoting diversity and inclusion in the industry, leading by example, and contributing to improving the industry's reputation for inclusivity. He recently took on a role as a co-lead of the Kier Inclusion Network, an employee network in which 10% of Kier employees are engaged.
"I personally understand the impact that being underrepresented can have on someone's growth. The Kier Inclusion Networks are important to me because they provide an opportunity to hear and learn from lived experiences across the entire group and understand how I can help make the construction industry a more inclusive space. This isn't only to ensure that people feel safe, heard, and empowered, but also because I recognize that it is crucial for Kier's development as a business and its ability to attract and retain talent."