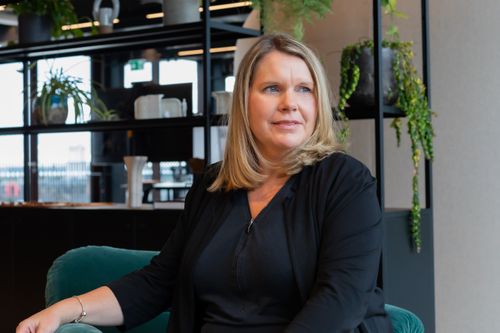 Michaela Winter-Taylor
Cities & Urban Design, European Lead
,
Gensler
Michaela is vision-driven with a creative approach to design and placemaking, working in major cities in the UK and across the globe. With over 20 years of ​experience, Michaela has a deep understanding of the driving forces behind industry trends, working with both the public and private sectors to increase the competitiveness of our cities in an increasingly challenging urban environment.
As one of Gensler's Regional Cities and Urban Design leaders, Michaela oversees a creative team of strategists, designers, and planners, who use innovative approaches for consultation, design development, and delivery to realise proposals attuned to their local context. Passionate about solving complex urban challenges, she has particular expertise in the integration of infrastructure with urban growth, placemaking, and regeneration at every scale. Clients and consultants value her ability to deliver a clear and inspirational vision responding to client objectives in fast-paced situations.
Through an extensive network across the industry and her ability to communicate design ideas and philosophy to clients, Michaela has played an active role in securing work and fostering strategic alliances. She has driven the sustainable urban agenda forward and is engaged across the industry to advocate smart and resilient planning that is balanced with the aspirations of its communities. Michaela re-joined Gensler in 2012 after consulting for a year for the United Nations Environment Programme (UNEP) in Paris, France, supporting the organisation's mission to promote sustainability in the built environment jointly with its extensive network of partners, and advising national governments.