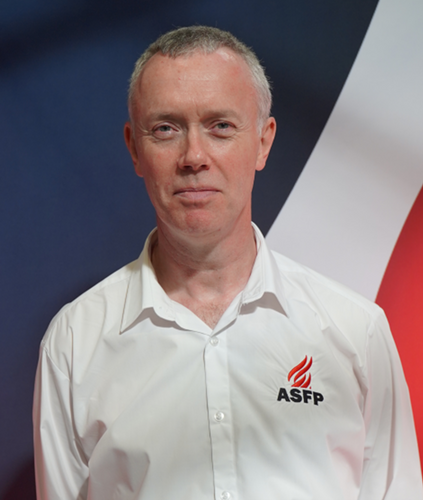 Mike Ward
Managing Director
,
Association for Specialist Fire Protection
Mike joined the ASFP from fire and smoke curtain manufacturer Coopers Fire, where he was Director of Sales (UK & Export) for over 11 years. His experience includes developing and improving sales and marketing for a range of past employers, where he has been successful in developing new routes to market and more efficient methods of delivering value.
As ASFP Business Manager, Mike's role is to further advance the Association, ensuring it continues to operate efficiently, supporting its members' needs and building yet stronger links across the wider construction supply chain. Along with the ASFP's CEO (Steve Davies) Mike assists in developing the ASFP's strategic direction. Managing the Association's commercial operations, he continually seeks to identify new markets and revenue streams, develops pricing strategies for ASFP products and services and review operational procedures.