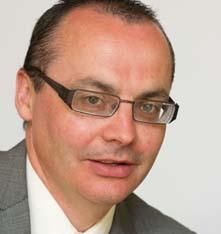 Paul​ McLaughlin
Operations Director
,
chapmanbdsp
Paul McLaughlin is chapmanbdsp's Head of Specialist Services including fire engineering with more than 30 years' experience.
He has worked on landmark projects over a number of continents and has an expert knowledge of building and fire, as well as a comprehensive understanding of current legislation.
At chapmanbdsp, Paul leads a large team which prepares fire safety strategy and fire safety strategy drawings for complex buildings and advises on all aspects of fire and life safety on a variety of building types.
Pal also undertakes third party reviews for a number of building controls bodies across the UK and in Europe.