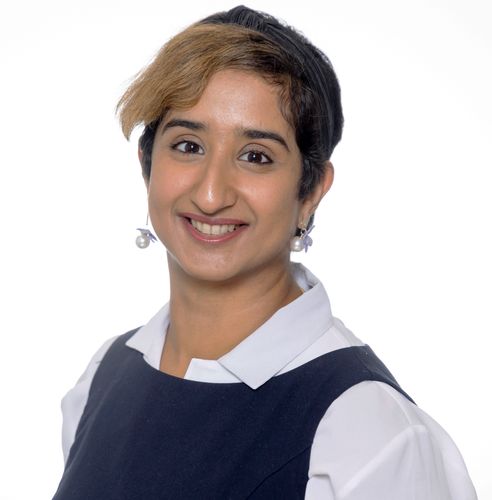 Priya Martin (née Aiyer)
Senior Project Manager
,
Mace Group
Priya Martin works for international consultancy, Mace, having begun her journey in architectural design in 2009 and then transitioned to Project Management in 2023 to further build on her client relationships. She completed Mace's Graduate Programme and later the Developing Success leadership programme, during which she applied much of her learnings to her growing career.
She has over a decade of professional experience, covering various sectors and projects, from schools and prisons, to law courts and residential hostels. She now specialises in offices and fit-outs, and responding to project briefs for government departments who require more flexible, collaborative, and focused workspaces. For her can-do attitude, team synergy and willingness to collaborate to deliver projects to high quality, she has previously been shortlisted for London Build's Construction Idol 2022, Role Model 2020 for UK Construction Week, both the Diversity & Inclusion and Employee of the Year Awards for London Construction Awards 2019, and was the recipient of the Hidden Hero Award 2020 by Room to Reward.
Priya has a particular affinity towards the promotion of mental health and wellbeing within the construction industry and has been a vocal advocate for both this as well as diversity and inclusion over the years. She has written numerous articles and appeared in podcasts and lectures for the RIBA and CMI, she has been a mentor for the Built By Us FLUID mentoring programme, she is a wellbeing ambassador for both Mace and the charity, the Architects Benevolent Society, and was previously a trustee for the Stephen Lawrence Charitable Trust.