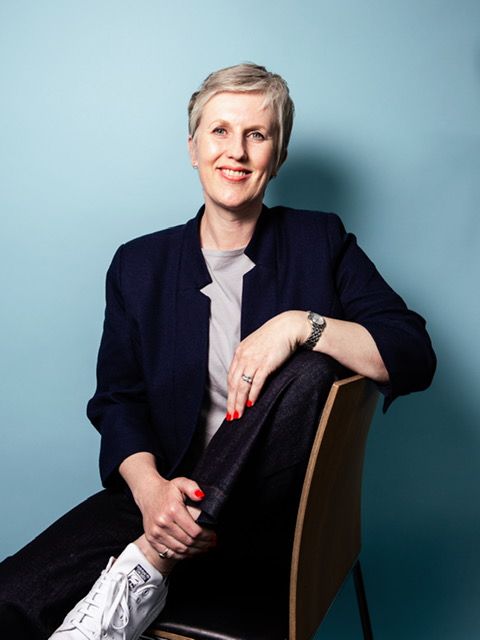 Rebecca Lovelace
Founder & Chief Dot-Joiner
,
Building People
Rebecca is Founder and Chief Dot-joiner at Building People, a social enterprise that is creating connections across the built environment to address the sector challenges of skills, diversity & social value. Building People is a free-to-use ecosystem and platform that aggregates and integrates with industry-wide activity, enabling people to find employers, opportunities and resources, and employers to connect with a more diverse range of talent. Rebecca has twenty years' experience in creating, connecting and enabling organisations, networks and partnerships across the built environment. She is a co-founder of BuildForce, the industry initiative to facilitate connections between ex-military and industry employers, and also a co-founder of Be Onsite, a non-profit company providing training and job opportunities for disadvantaged people in the property sector. Prior to Building People, Rebecca spent seven years at Lendlease as a Community Development Manager, followed by ten years running her own niche consultancy (Circle Three Consulting), where she developed and delivered employment and skills/social inclusion/local community engagement and diversity programmes. Before discovering the world of construction and the built environment Rebecca worked in the humanitarian aid and homelessness sectors. Rebecca has an MSc in Urban Regeneration and is a Fellow of the Royal Society of Arts.
Why is it important to support diversity and inclusion?
"The UK needs to build; there is a shortage of skilled workers and the workforce we have lacks diversity. It's easy to identify the problem, but defining the solution is harder. Or is it? I founded Building People as I don't believe that we need yet another top-down industry initiative, but that we should come together to connect, promote and add value to what already exists: Let's together deliver a practical means of collaboration that will truly address the sector challenges of skills, diversity & social value".