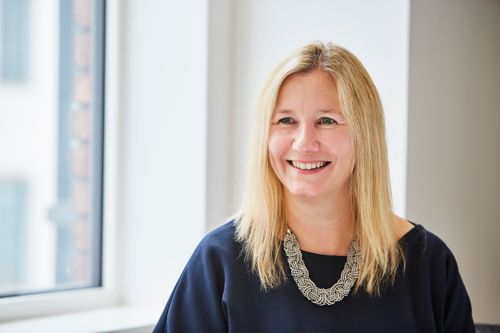 Sarah Draper
Head of People and Culture
,
Rider Levett Bucknall
Sarah Draper is a Partner of RLB in the UK and Head of People and Culture. Sarah joined RLB in April 2020 and has responsibility for the people strategy and delivery of a best in class approach to people and culture within RLB UK and RLB Europe.Sarah has over 20 years' experience gained in HR roles across corporate and professional services businesses. Sarah has extensive experience leading successful people, diversity and inclusion and cultural change initiatives in the built environment.
As well as being a Fellow of the Chartered Institute of Personnel and Development (CIPD), Sarah gained an International Business degree at the University of Hertfordshire, giving her a good foundation and solid understanding of commercial business and practice.
Statement:
"I am passionate about creating an inclusive culture, creating a level playing field for all and setting everyone up to succeed. Working in the built environment has so many brilliant opportunities to change the world we live and work in and we need to open up the industry to all."
"Creating a level playing field for all is key, establishing an environment where everyone can be their true selves and thrive is vital for an inclusive culture. I am passionate about driving the behavioural change required to ensure that the built environment is a welcoming and inclusive place for everyone to succeed."