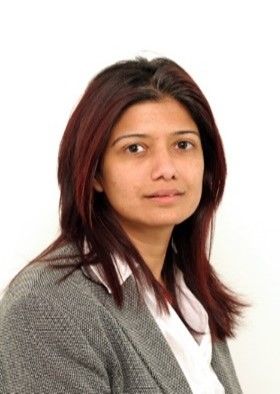 Sheetal Panchmatia
Protection Technical Officer
,
National Fire Chiefs Council
Sheetal Panchmatia joined the National Fire Chiefs Council (NFCC) Protection Reform Unit (PRU), as the Lead for Resident Voice and Hotels, in May 2023, following a short promotion with West Midlands Fire Service (WMFS) Protection team as a Fire Safety Manager for the Technical and Legal Teams, at the end of her secondment.
She joined WMFS in September 2004, as their Partnerships Officer, where she successfully held various roles, including in Policy, Community Safety and a secondment to the Government Office for West Midlands (GOWM) as the Regional Fire Service Lead – during which was part of the NFCC (CFOA) team that led on the joint national Prevention/Protection workstream, following the tragic events of Lakanal House, in 2009, which is when her interest in fire safety was formed.
Between 2013 – 2015, Sheetal retrained as a L4 Dip Qualified Fire Safety Officer, specialising in Licensing and Events. She also holds a range of qualifications including a:
• BA (Hons) in Sociology, Psychology, English Literature, and Philosophy,
• MSc Housing (dissertation topic: Fire Safety Responsibilities in the Social Housing Sector),
• P.G.C.E. in Religious Education and
• ILM L7 Diploma in Public Sector Leadership.
Sheetal's career includes:
• freelance associate consultant / trainer in Cultural Equality, Diversity, Inclusion for TPAS, CIH and HouseMark.
• visiting lecturer for the University of Wolverhampton on the Fire and Rescue Degrees, care of Artemis Ltd.
• Service Development (Area) Manager for Chartered Institute of Housing (CIH) - where she was integral to the development and introduction of their EDI Policy.
Sheetal is a Chartered Member of the CIH and is currently working towards becoming a Member of the Institute of Fire Engineers.