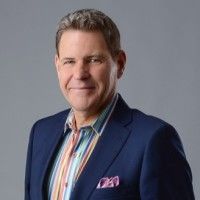 Will Smith
CEO
,
Knightsbridge Development Corporation
Will Smith is the founder, President & CEO of Knightsbridge Development Corporation, a third-party Development Management firm, that also provides Construction Management and Advisory Services to many of the leading real estate investment trusts, as well as both publicly traded and privately held real estate development companies. Under Will's leadership Knightsbridge Development Corporation has grown into a firm specializing in large and complex mixed-use projects ranging from 1 million to 3 million square feet with individual project values in excess of $1 billion, with offices in London servicing the UK and the EU, Toronto Canada servicing North America as well as a presence in Latin America. Prior to Knightsbridge, Will worked on projects in North America, the United Kingdom, Europe, and Asia while employed by the Selfridges Group, CDN Global Real Estate, and CBRE Global Corporate Services, with a focus on Retail, Hospitality, High Rise Office, and Commercial projects. Will is a graduate of the University of Waterloo, and Cornell University.
Statement:
In life, just as in business, our differences are what make us stronger and better. That's why we support and promote diversity, inclusion and change within our firm, as well as being a strong advocate for diversity and inclusion within the development and construction industry.