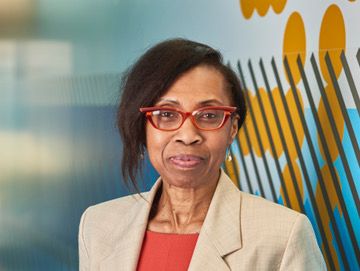 Teri Okoro
Founder and Mayors Design Advocate
,
TOCA
With extensive Non-Executive Director experience, Teri has served on various Boards in the Housing, Healthcare, Architecture, Property Development and Education sectors, with proven leadership skills chairing Committees and leading on key initiatives as Estate Regeneration, New Initiatives Strategies, Inclusion and Transformation.

Teri has served on a number of Project Award Panels in the UK and internationally. She has also served on industry panels as the CIC, ARB, RIBA, APM and Historic England.

Teri also acts as a mentor and careers advisor to students, graduates and young professionals; also volunteering in various capacities in her local community, nationally and internationally including for the RIBA and APM. Teri is honoured to have received an Outstanding Volunteer award in 2018 from the APM.

Previously WIPM Chair, Teri champions Diverse Talent and Inclusion on project teams, in organisations also within project outputs and processes. Teri delivered the 2020 CPD seminars on Equality, Diversity and Inclusion for the RIBA.