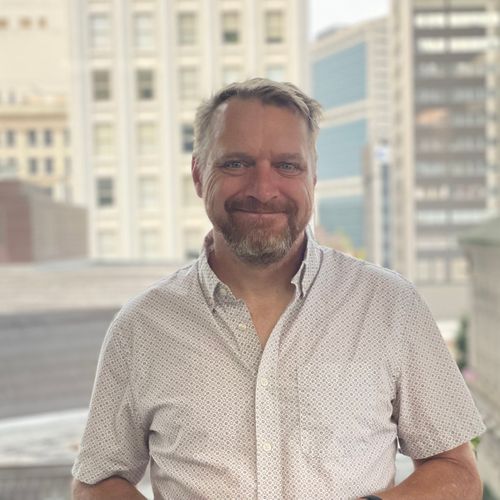 Tom Butler
Director, Sustainable Design Integration
,
cove.tool
With a Master of Architecture degree from Georgia Tech, emphasizing early phase studies of building performance, and 20 years of experience in professional practice, Tom has extensive expertise in design, analysis, management, and research on a variety of project types. His work spans across institutional facilities for State and Federal clients, including organizations like the National Park Service, General Services Administration, Georgia Building Authority, and numerous higher education institutions. Additionally, Tom has been involved in projects related to affordable housing, urban design, and adaptive reuse for commercial clients.
Notable projects include the Gwinnett Environmental and Heritage Center, High Museum Addition, Hinman Hall, Iberville Offsite Rehabs, Lee+White Master Planning, Monday Night Garage, Chick-fil-A LEED Volume certification, and the ASHRAE Global Headquarters.
Throughout his career, Tom has worked with notable firms such as Lord Aeck Sargent, Kronberg Wall, and Houser Walker Architecture, and led energy efficiency research for the Department of Energy's Building America Program at Southface Energy Institute.
In his role, Tom leverages this experience to integrate the use of the range of cove.tool analysis products into the day-to-day practice of the design and construction industry.