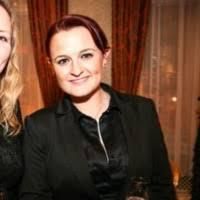 Victoria Gardiner
Health & Safety Manager
,
Catalyst Housing
Highly motivated both in and out the working environment, I welcome new opportunities to drive change in equality & diversity, and inspire others to continue to push for inclusive spaces for women across a broad range of industries. I engage and influence colleagues to ensure effective risk management and to drive a culture of safe working practices through robust polices, training and monitoring, and by working collaboratively with leadership and management teams, stakeholders & suppliers.
Why is it important to support diversity and inclusion?
"I consider myself to be an active member of the LGBTQI+ community, and I'm continually impressed to see the resilience and growth that can happen when numbers come together. There is still so much work to do, but its refreshing to see so many businesses get on board and continue the movement of steadily transforming the society around us. I distinctly remember a key message from one of the speakers from the first event i attended; 'If you ever feel like you can't identify with a role model, step up and become one. There is always room to do more, so if a movement hasn't started in your environment, be the champion!"