MOLA (Museum of London Archaeology)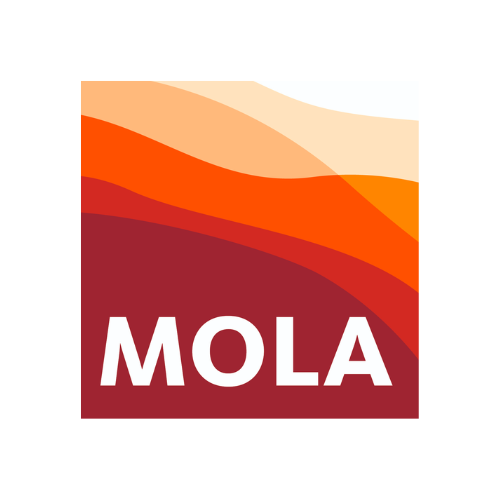 MOLA (Museum of London Archaeology) is an experienced and innovative archaeology and built heritage practice. We have been providing independent, professional heritage advice and services for over 40 years across the UK and internationally on schemes both large and small. Our commercial services are designed to help our development, infrastructure and construction sector clients to meet their planning process requirements swiftly and expertly, with the certainty and value they need.
As an education charity our aim is to inspire people to be curious about their heritage. We are proud of our award-winning community engagement and education programmes, which are founded on partnership and participation. As an Independent Research Organisation, we set out to share the knowledge and information we generate with the widest audience possible for the benefit of society. The research we conduct as part of the planning and development process takes place alongside our own research framework.
Our 450+ staff are based in London, Northampton, Basingstoke, Chester, Bristol and Stansted. We are an independent charitable company limited by guarantee (company number 07751831; charity number 1143574) registered in England and Wales, with a subsidiary, MOLA Northampton (company number 8727508; charity number 1155198). Our registered office is Mortimer Wheeler House, 46 Eagle Wharf Road, London N1 7ED.
Since 2017 we have been part of a consortium with Headland Archaeology - MOLA Headland Infrastructure - to enable the delivery of archaeological and heritage services to large-scale infrastructure projects.