28 Aug 2023
What are the sustainable construction trends to look out for in 2023?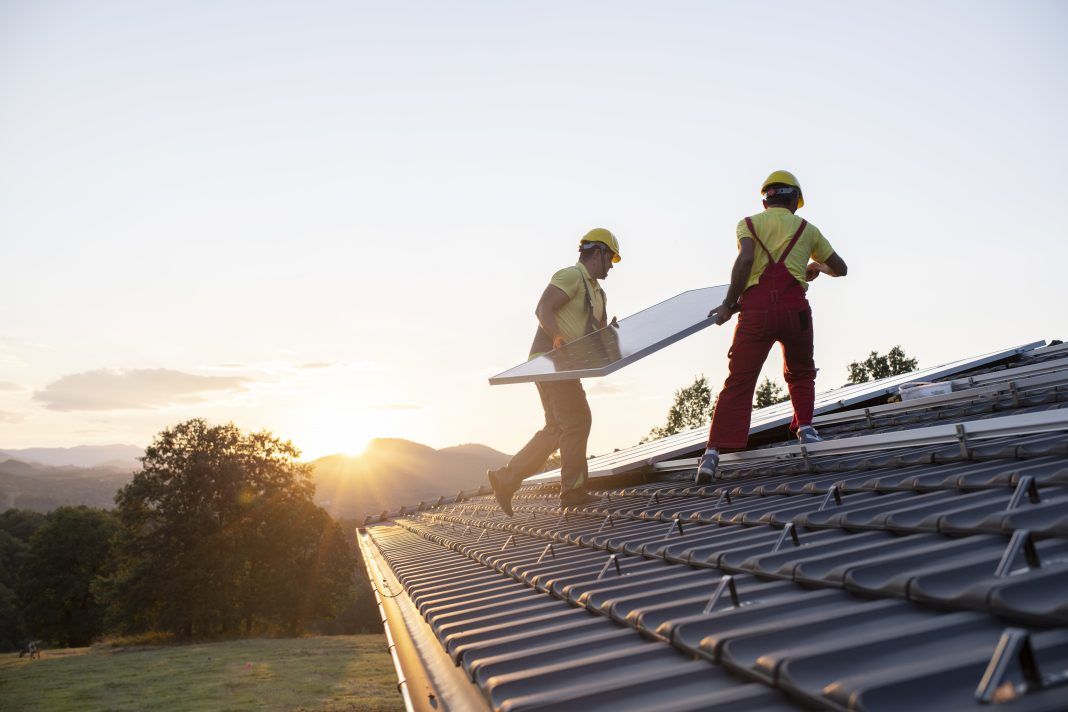 To align with the UK Government's 2050 net-zero strategy, the industry needs to adopt sustainable construction methods to keep ahead of the curve. Sarah Kauter, managing director of Construction PR, explores the top sustainable construction trends to look out for in 2023
2022 proved to be arguably one of the most challenging periods for the construction industry in recent memory. Following a two-year pandemic, businesses were plunged into a cost-of-living crisis, energy costs rose significantly, and even the most common materials experienced shortages and delays in transportation.
Despite over three years of consistent strains and setbacks, the industry looks to be set for a more positive year in 2023. The construction industry is expected to reach $10.5 trillion in value by the end of the year, growing at a compound annual growth rate (CAGR) of 4.2%, with sustainable construction looking to be the predominant driver of this growth.
It has long been the case that companies who fail to sufficiently invest enough resources into the most promising trends and developments within the construction industry are left at a severe disadvantage to those who do.
Keeping the UK government's 2050 net-zero strategy in mind, it is often the case that with an almost endless number of ways to incorporate sustainability, even your brand, even those who want to invest, are unsure where to begin.
What are the top sustainable construction trends in 2023?
Ground source heat pumps (GSHPs) and geothermal energy
Used as a renewable alternative for domestic heating, GSHPs tap into geothermal pockets within the earth's crust to extract heat energy by pumping a liquid solution through a set of buried pipes.
The surge in sustainable construction in response to the UK's net-zero strategy has seen geothermal drilling and GSHP installation take off in popularity, with as many as 19 million expected to be installed by 2050.
With the ban on gas boiler installation becoming active in 2025, this growth is unlikely to slow down anytime soon, so ensuring your company is well-versed in their installation looks to be a key selling point across the next decade and beyond.
2. Green roofs
A green roof is a type of sustainably-designed roof of a building which is either partly or entirely covered in greenery and vegetation.
These architectural features offer several benefits to building owners, the environment, and the local community in general, from improved water and energy efficiency, reduced greenhouse gas emissions, extended roof life, and even providing a habitat for wildlife – something which within an urban environment is becoming increasingly difficult to find.
With an estimated £90bn expected to be invested across the 'green building' sector by 2030 in line with the government's net-zero strategy, the incentives to incorporate green roofs into architectural designs are higher than ever, and whilst they certainly contribute to biodiversity and urban greening, further ecological changes still remain necessary.
3. Modular methods of construction
Advancements within modular building – the process in which buildings or components of buildings are constructed off-site and under controlled conditions – have enabled the construction industry to shift several key processes off-site, all whilst reducing waste and carbon emissions that would otherwise be generated on-site.
These developments proved essential within the construction sector throughout the pandemic, enabling businesses to maintain operations and be productive when site interaction was restricted.
The sector is expected to become one of the most popular approaches to standard construction by the end of 2023, with the global market expected to reach a staggering $157bn in value.
4. Living building materials
Living materials utilise microorganisms within the production of construction materials to replicate the functions of a living organism, enabling the materials to self-replicate, absorb carbon emissions, repair cracks, and even reproduce when exposed to the right conditions.
Despite advancements still in their early stages, living building materials are already being applied across several projects – calcifying bacteria, for example, providing self-repair properties to certain varieties of cement, whilst mycelium-based composites are used as an alternative material in thermal and acoustic insulation.
Despite these mentioned benefits, however, further developments into living building materials remain necessary to not only enhance their potential for long-term effects on a larger scale and in more environments but also to make them more financially viable for the everyday developer.
Nevertheless, this still remains something to monitor, as not only do living materials look to play a significant role in working towards the government's net-zero target, but they hold the potential to shape the future of the industry as a whole.
Keeping on top of evolving trends in the construction industry
The construction industry is constantly changing and adapting – whether that's new advancements in technology being developed, legislative changes forcing updated working practices, or, as we all have experienced, unforeseen external influences impacting the industry as a whole.
To keep up with competitors, ensuring your business stays ahead of sustainable trends is essential. One of the most effective ways to do this is through networking, such as attending industry events to observe the latest materials and equipment being trialled or connecting with like-minded companies on Linkedin to keep an eye on your competitors and gauge the activities of the most prominent industry leaders, maintaining strong communication is key when following sustainable construction trends.
---
Source: pbctoday
London Build is the UK's leading construction & design show. Gain access to 500+ incredible speakers across 8 stages, 350+ exhibitors, Meet the Buyers, live product demos, networking parties, entertainment, live music, the UK's biggest Festival of Construction and endless networking opportunities with leading architects, developers, housebuilders, contractors, government and more.